Posted on
centers, transportation, help with Medicare, ….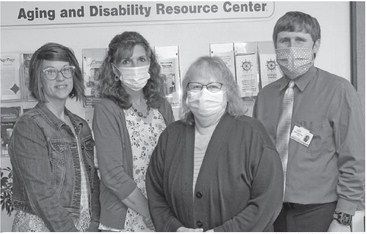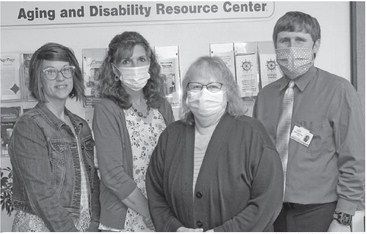 centers, transportation, help with Medicare, social security and other programs. It is important to know that the COA offers and recommends services. People choose the services they wish to use and are not obligated to use any of the services offered.
The dining centers throughout Taylor County include:
• Gilman Senior Dining Site, 385 E. Main St., Gilman. Phone: 715-447-8234 Serving Days: Mondays through Thursdays at 12 noon.
• Goodrich- Royal Gates Arena & Stables, LLC, N3649 Spring Dr., town of Goodrich. Phone 715-748-3209 Serving Days: Wednesdays at 11:30 a.m.
• Jump River Community Hall, W14571 River Rd., Jump River. Phone: 715-668-5719 Serving Days: Tuesdays and Thursdays at 12 noon.
• Medford Multi-purpose Building,845E.BroadwayAve., Medford. Phone:715-748-2157 Serving Days: Mondays, Wednesdays, Thursdays, and Fridays at 12 noon.
• Rib Lake Senior Center, 725 South Front St., Rib Lake. Phone: 715-427-5756 Serving Days: Mondays, Tuesdays, and Thursdays at 11:30 a.m.
• Stetsonville Centennial Hall, 412 E. Centennial Ave., Stetsonville. Phone: 715-6782000. Serving Days: Tuesdays and Thursdays at 12 noon.
• Westboro VFW Hall, N8835 Business Hwy 13, Westboro. Phone 715-905-1235. Serving Days: Thursdays at 11:30 a.m.
There is a dining menu that comes out monthly. The menu follows dietary guidelines from USDA when it comes to nutrition. The dining centers also give the people time to talk with their friends, play card games, and also gives them a chance to get out of the house.
The COA also gives transportation to those who need it. There is a bus that brings people to Medford on various days of the week and takes individuals to wherever they need to go, whether it's visiting family for a few hours, shopping, or even doctor's appointments.
The COA also has resources that can help people who are caring for elderly spouses, parents or other family members or friends so that they do not get burnt out.
Strong Bodies is a statewide program that helps senior citizens stay active, improve their balance, joint pain relief, have more energy, and many other benefits. Throughout Taylor County, there are four locations where the Strong Bodies classes take place they are: Medford, Gilman, Rib Lake, and Goodrich. Currently, Gilman classes are still virtual.
Coordinator, Michelle Grimm, stated that "This class is the first one that has been back in person, since the Covid- 19 pandemic and everyone is grateful to be back in person." Michelle also noted that she has seen significant improvement in her students since they have started.
Many of the students themselves have commented on an improvement in their balance and stability as well. The classes start in September, with a 9-week program, then in January, for another 9 weeks, and lastly a 9-week course in April. There are no summer sessions.
Class schedule is as follows: Gilman: Monday and Thursday, 9-10 a.m.
Goodrich: Monday and
Wednesday, 9-10 a.m.
Medford: Monday and Wednesday, 8:30-9:30 a.m.
Tuesday and Thursday, 8-9 a.m.
Monday and Wednesday, 4:15-5:15 p.m.
Rib Lake: Tuesday and Thursday, 7:45-8:45 a.m.
Each class begins with a short warm-up that may include walking, marching, or light calisthenics, e.g. toe touches. Two different sets of resistance training routines, each with eight to ten exercises, work all of the major muscles groups, using a combination of dumbbells, adjustable ankle weights, and body weight. Classes conclude with a short cool-down that includes upper and lower body stretching exercises.
For more information on how you can enroll in these classes, visit: https://taylor.extension. wisc.edu/2020/08/06/ new-session-of-strongbodiesonline- starts-september-2020/