Posted on
Kohley joins Jensen, Scott, Grunewald and Shiffler law firm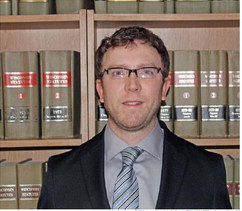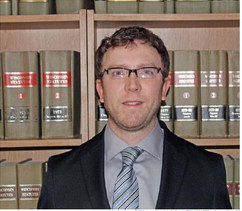 Matt Kohley, 35, has joined Jensen, Scott, Grunewald and Shiffler SC as an associate attorney.
Kohley said he was drawn to practice law at the firm because of the wide range of areas in which they work. As a general practice firm, Jensen, Scott, Grunewald and Shiffler provides legal services to a wide range of clients including business, estate, and personal legal services.
"It is an opportunity for me to grow and learn as an attorney because there is so much they do here," Kohley said. He noted that he hopes to find the area of the law that becomes his passion.
"We are very pleased to have Matt join our firm and serve our clients," said attorney Mike Shiffler, a partner in the firm.
Kohley is a native of DeKalb, Ill. and went to Northern Illinois University for his undergraduate degree and graduated from law school at Southern Illinois University. Kohley said he knew he always wanted to go either to graduate school or law school. With his strong writing ability, he chose law school and once there fell in love with the law.
Kohley said he has always wanted to move to Wisconsin. He would often vacation here and always liked what the state had to offer.
"I wanted a change of scenery from Illinois," he said.
He and his fiancée, Sarah Mossholder, recently moved to Medford with their two-year-old daughter Evelyn. Mossholder works in medical insurance coding but for now is a stay-at-home mother to their daughter.
Prior to coming to Medford, Kohley and his family lived in Milwaukee arriving there at the start of the COVID- 19 pandemic and lived there for about 18 months. He noted that while his fiancée worked, he was the primary caregiver for their daughter.
With the pandemic easing, he said he wanted to put his law degree to work and practice law. He said they are looking forward to getting to know the town and getting to know the people in the community.
"We are happy to be here," Kohley said.
When not at work, Kohley said he enjoys golfing and other sports and spending time with his family. He also enjoys spending time outside and going to movies.