Posted on
City approves survey map for south Kwik Trip site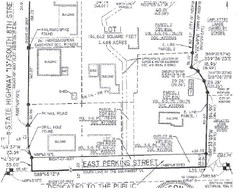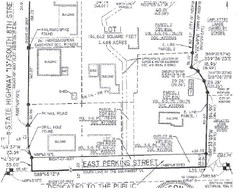 The Medford City Plan Commission met Monday night and approved the survey map by Kwik Trip for the property for its new gas station and convenience store at the corner of Hwy 13 and East Perkins Street.
Building inspector Bob Christensen explained that over time municipalities had laid out roads along the section lines dividing properties, but the land for the right-of-ways was never transferred from the property deeds to the municipalities for ownership. "It was assumed everyone knew it was a road, so it was a road," he said. "As time goes on, these properties start to become surveyed and what ends up happening is they say, 'Hey, part of this is actually road right-of-way and there is no reason why my deed should show me 33 feet of the road right-of-way.' So they create two parcels, one which will be the main parcel where the garage, house and out buildings are going to be. Then they create what is known as an outlot which is the road right-of-way. Then they turn around and say they don't need this and we're going to give it to the city."
Christensen said any time the city acquires property for almost any reason, it has to be justified by the plan commission and recommended to the common council for acceptance. He said Kwik Trip had purchased several properties for their new store and consolidated them into one large parcel, but the properties that fronted onto East Perkins Street had a legal description that went to the center of the road right-of-way which Kwik Trip had to deal with. He said Kwik Trip created an outlot showing the right-of-way for East Perkins Street which they want to give to the city.
"Before we can move forward with this, the plan commission has to look at it and say 'Yup, this stretch of road that is Perkins, it might be a good idea if we held on to it because, after all, it is a road,'" Christensen said, adding it was a housekeeping process formality for cleaning up the books.
The commission approved the survey map and sent it on to the Common Council for formal approval at its meeting Tuesday night.