Posted on
River Country Cooperative continues plan of growth, diversity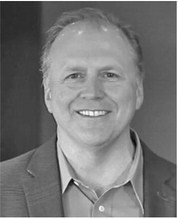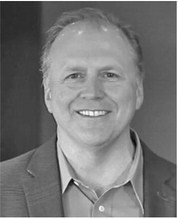 Since it was founded in 1948, River Country Cooperative has had a history of growth and of service to its members.
The cooperative was founded in Chippewa Falls in 1948 as the Chippewa Farmer's Union Cooperative. It took the name River Country Cooperative in 1988 after the merger with the Boyd Farmer's Union Cooperative. Since that time, the cooperative has grown through three major mergers, the most recent of which was with Heartland Cooperative in 2019.
River Country has a service area that extends about 200 miles out from Chippewa Falls serving members as far west as Prairie Farm, as far east as Antigo, and from Minocqua to Plover.
According to general manager Bruce Mlsna, the cooperative does about $220 million in gross revenue with services ranging from a restaurant and motel to traditional agricultural products. "We have a lot of bucks of revenue," Mlsna explained, noting the cooperative has sought to have a diversity of product lines so that it protects members if one area has a bad year, another area can absorb some of the loss.
"It is like a dairy farmer having some pigs or doing trucking," he said.
Mlsna has served as CEO of River Country Cooperative for the past 22 years and has 30 years of cooperative experience.
In his free time, Mlsna serves as a WIAA high school official for football and basketball. In addition, Mlsna does the announcing for football and softball games in Chippewa Falls.
He explained that the youngest of his three children recently graduated from high school and while his children were involved in youth sports he was very active. "For 15 years I was a volunteer coach and bottle carrier for every sport they played in," Mlsna said. He and his wife, Beth, have been married for 24 years.
Mlsna said he encourages his employees to be active in the communities in which they live. "We have a lot of employees who are coaches, officials or who serve on fire departments, as EMTS and on groups like FFA Alumni," he said.
Growth has been a goal for River Country as a way to remain competitive and to be able to continue to serve bigger and more demanding customers.
He said while River Country is looking to grow in the future, he sees this growth as being more organic in nature and in making sure it makes sense with their overall long-range plan.
"We have a blueprint of where we want to go in 18 month to two years," he said, noting that plans go out even further to five years. He said those plans change on occasion as opportunities arise, but that it is important to have them in place. He said it is important for plans to be fluid to be able to react to changes. "It is possible to get too focused," he said.
As far as the most recent expansion with the merger with Heartland Cooperative, Mlsna said it has been a profitable one for all involved. He said they just finished the audits and it showed they had a profitable year and will be paying out dividends. He said they are actively working to retire stocks and, as always, work to return money to the communities they serve.
As important as the bottom line is to any business, Mlsna said River Country Cooperative is committed to doing things right in serving its members.
"We have made a lot of changes and upgrades and we have gotten a lot of positive feedback, our goal is to make things better," Mlsna said.
He explained that both Heartland and River Country came into the merger with their own strengths and weaknesses. He said the merger has allowed them to turn some previous weaknesses into assets making for a stronger overall organization.
"We wouldn't be as successful today without the support of both groups of patrons to get this done," Mlsna said.
Bruce Mlsna