Posted on
Matriarch of Olynick's celebrates her 90th year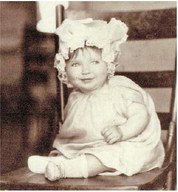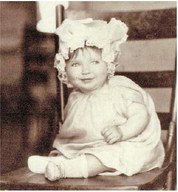 You might not know it to look at her, but Holcombe resident Dolores (Lechleitner) Olynick turns 90 years old Sept. 14.
"I'm almost there," laughed Dolores.
Born in Nebraska, in 1930, Dolores was packed up with her family, and moved to Wisconsin, by her parents, Charles and Opal Lechleitner. The Lechleitners came from Grand Island, Neb., during the Dust Bowl and the Depression in the 1930s, when times were too hard to keep food on the table.
"I'm not ashamed of the fact I grew up poor, because there was just no money," said Dolores, adding that her mother worked in a laundry for 50 cents a week, and that her father said people were lined up for jobs. "If you were there and that guy wasn't happy with you, next one to come was right there waiting. It was a sad time."
Opal never saw her family for more than a decade, and couldn't even spend money on stamps to write to her folks.
"There wasn't three cents to send a letter back home," said Dolores.
Charles' brother, Frank, had moved to Wisconsin, and when Charles' father died, his widowed mother had 10-11 kids and moved near Frank for a chance at a better life. Dolores said her grandmother, Anna, was a devout Catholic, and said if she made it through the winter, she would buy statues for the Jump River Church.
"And she did when she got some money," said Dolores. "But it was very, very hard."
Charles and Opal farmed on CTH H near Gilman, buying land for $1 an acre in what was really nothing more than swamp, under the homestead provision.
"When I think back, we lived in an old shack across the road," said Dolores.
In remembering, Dolores recalls that her mom cut hair for people on trade, and that she always had scissors to cut the cinnamon roll dough and grass around the fences to make the place look neat. Of course, Opal also canned everything and sewed clothes.
Some of those clothes can be seen in old school pictures of Dolores.
"Everybody had patches, but all we had was a sense of humor," she said.
Dolores says her mother did a lot of work, not just in the house, but was out in the barn and in the field, and when the sun went down, she still had to get supper.
"I never had a telephone until I got married," said Dolores, who said she had three kids of her own before they had a bathroom. "Boy, I thought I died and went to heaven."
Despite the lack of money or conveniences, Dolores fondly recalls those days, the parties and the company that would come to share special times.
"We were just as happy," said Dolores. "That's the way it was. Nobody was better."
When she was in high school, Dolores met John "Johnny" Olynick at Kush's Ballroom in Conrath. He was five years older and took her home that night, and the romance began. Although she wasn't sure she wanted to get married right out of school, Dolores finally accepted an engagement ring, which cost $35 from Montgomery Ward.
The two got married June 15, 1949, at a church in Gilman. Dolores wore a dress and veil she paid $32 for in Eau Claire, while Johnny bought a suit for $49.
When they were wed, Dolores had $100 to her name, while Johnny had $500, and a dream to buy milk trucks from Harold Dressler, who owned the Corner Store in Cadott, whom Johnny had worked for hauling milk.
"I always said the big joke is, he married me for my money…and he borrowed it right away," said Dolores.
Johnny hauled milk for the Medford Creamery to a plant in Hannibal. He also loaded gravel with a shovel on a five-yard truck, delivered it for $5 and logged in the winter. Then, in 1950, Johnny wanted to build a garage for the trucks, so Boots Howard said he would sell some land on Hwy 73, where the shop of John S. Olynick is now.
The family lived in one stall of the garage, in a cold, cement block space.
As the business grew, Johnny added on to the garage and finally got a loader for gravel. After the milk market tanked in the 1960s, the couple went full-time into the ready-mix concrete business.
"I was really active in the business, because there was no choice," said Dolores.
When they first started, Johnny carried a notebook with him on deliveries.
"He would write down what he delivered," she said. "You didn't bill people, when they had the money, they'd come and pay – which didn't happen real quick. And that's how the business started."
Eventually, they were able to invest in a gravel pit, which now has 40 pits at the site, with 24 loaders to their credit.
"When they come home in the fall, you'd think they had babies," said Dolores.
The company also has offices in Cornell, Stanley, Ladysmith, Jump River and Medford, and while Dolores has been retired for some years, she is still thankful to all the employees who made the family's success possible.
"We started with nothing, really," said Dolores. "And to think, when he (Johnny) had his first loader."
Dolores and Johnny had six children – two boys (Ronnie, who runs the concrete business, and Allan, who started Crescent Landscape), and four daughters. Through their children, the two were blessed with 15 grandkids and 22 greatgrandchildren.
It was mostly work for the Olynicks, but Dolores says they always made a trip to Canada in the spring, something Johnny loved. They also took a five-week trip to Alaska once.
"He enjoyed it immensely, but I thought if I'd have had a plane, I'd have come home," said Dolores.
The couple shared 61 years together, until Johnny passed away from cancer in 2010.
Although she is now on her own, she's far from alone, as she has regular visits from family and goes out to eat with friends. Dolores is known far and wide for her bread, and loves to laugh, as most photos of her will attest to.
"The only time I had my mouth shut, was when I was born," she said, "and I'm not even sure about that."