Posted on
Sauer completes doctorate of nursing practice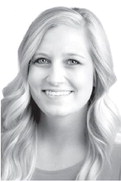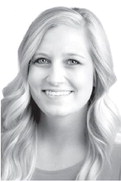 Dr. Tori Sauer of Taylored Family Care Clinic has just recently earned her Doctorate of Nursing Practice degree from UW-Oshkosh this year, although she has been practicing emergency medicine and outpatient walk-in services as a registered nurse for the past five years.
Born and raised in Medford, Dr. Sauer has been working to become a family nurse practitioner (FNP), for years, having initially decided to pursue the career path while in high school. Sauer comes from a long family line of nurses, and as such, took notice of the multitude of people who her family have taken care of and how so many people looked up to them.
After graduating high school in 2011, she started working on obtaining her bachelors of nursing at UWEau Claire. During the course of her schooling, Sauer received her emergency medical technician (EMT) license and worked as a certified nursing assistant and EMT, graduating from university in 2015.
After graduation, she worked in the Wausau emergency room (ER) for about a year, then soon returned to Medford to work as an ER and walk-in clinic nurse. It was around this time that Sauer sought to further her education.
"I was working as a nurse and felt that I wanted to do something more," said Sauer. "People were coming in, and I thought I would really like to be the one to help them find out exactly what was wrong. So that's when I decided to go back to school at Oshkosh." While her background is mostly in outpatient medicine, her education is a primary care focused degree. While obtaining her doctorate, Sauer worked on her clinicals and residency at Taylored, and soon found herself completely immersed at the clinic. As she got more into the environment of the clinic, she found immense joy in building relationships with her patients, and creating mutual trust and confidence.
"I just fell in love with how the process works here. I enjoy the at-home feeling for our patients, and that we can really connect with them," said Sauer. "For me, it's really about that personal level, that the patients can be a team-player and they can make the decisions with us, instead of us always making the decisions and telling them what we think, that instead we can come up with a plan together."
She intends to stay in Medford and provide more rural healthcare, rather than return to work at a large city hospital. Along with Medford being her hometown, the morals and values that rural communities sometimes have was one of the deciding factors Sauer listed as her reason for choosing Medford.
"I've worked in the bigger organizations, such as Wausau, and I've seen there the importance of urban healthcare and having all the resources at your fingers, but I don't think we realize the importance of rural healthcare," she said. "I came back and realized that patients in rural communities, they don't have everything at their fingertips for resources... I feel like maybe I can help bring relief to patients and provide resources that aren't always at their finger tips."
As for the future, Sauer hopes to have a fruitful career at Taylored Family Care Clinic, and looks forward to her continued life in Medford. While there, she hopes to learn something new every day, and to continue to build deep relationships within the community.
"You go to school, and a book can teach you only so much and give you the basics. But you can learn so much from practicing with people, and see things and views you've never experienced before," Sauer said. "I hope by doing that, people feel comfortable coming to see me and that I can help them get through any medical crises in their lives."