Posted on
Premier offers options for livestock and equipment sales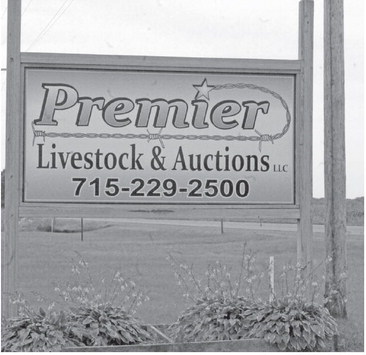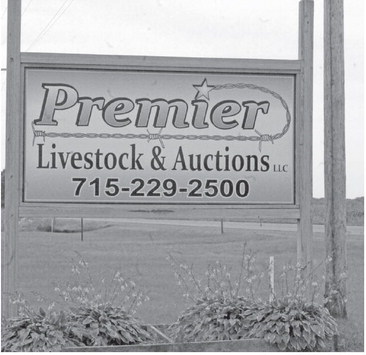 Premier Livestock and Auctions is a purveyor of high-quality animal stock and farming equipment, whose last sales auction reached out across 16 states and even as far as Canada and Mexico. Available for purchase are dairy cattle, feeder cattle, market cattle, hogs, sheep, goats, and various buggy, race, and draft horses. Each week they sell between 2,000 and 3,000 head of livestock; last year, they sold a total of 125,000. In addition, they are one of the few markets in the Midwest that sell certified organic cattle.
Rocky Olsen, who is a co-owner of Premier Livestock and Auctions, said that with the pandemic outbreak livestock and equipment sales slowed down for a while, but their recent implementation of an online auction service has allowed them to stay in the game.
"We had been working on getting our online up and running before the whole COVID-19 thing hit," Olsen said, explaining how Premier Livestock goes through cattleusa.com to hold its virtual auctions, allowing buyers to bid on livestock without the worry of potentially being exposed to COVID-19; their equipment sales have been introduced to the online market too, broadcasted on equipmentfacts. com.
"So we had just got that implemented the week before the virus hit," Olsen continued. "It was a big selling point for our customers, and the buyers liked it as well. So we're getting things a bit back to normal, so that was huge. [Implementing online auctions] was probably the biggest impact."
Olson said the market dropped the most on cattle destined for meat plants, due to the outbreak of COVID-19 in packing plants leading to a significant backup on supply chains across America.
"I'd say our volume was reduced there for awhile by about half," he said. "So we're still catching up on that, and the online part has been huge."
On July 25, Premier Livestock and Auctions participated in the Taylor County Fair market animal sale, providing a range of livestock to local businesses.
"It went very well," Olsen said, adding that both in-person and online participants bid on animals in droves. "We had a real nice crowd, with very active internet buyers."
They were able to sell most of the hogs at a price ranging from $4.50 to $12 a pound, most of the lambs from $5.50 to $7.75, and most of the beef steers at $2.75 to $3.75 a pound. Olsen said he was pleased with the turnout and impressed with the numbers, especially when the current situation of the world is taken into account.
"It was a very active market, actually stronger than the last couple previous years despite everything that's going on with COVID-19," Olsen said, shining praise on the Taylor County locals. "There was great support from many local businesses."