Posted on
Paws of Hope receives boost from Critter Cruiz event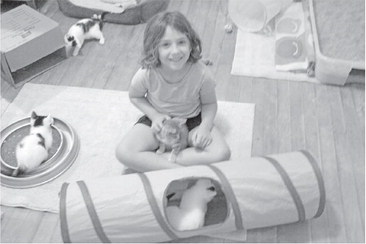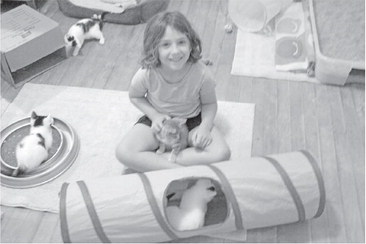 Paws of Hope Rescue is a newly opened non-profit animal shelter located in Medford, with a goal of helping any and all cats and dogs they can find their forever home. Their official mission is to "Help improve cats' and dogs' quality of life through sheltering and adoption, and providing community education in proper animal care."
It all started when the soon-to-be shelter manager Deb Kennedy received a phone call regarding seven kittens near someone's house during a freezing November night who were in need of sheltering. Kennedy picked the kittens up and took them in, and from there, she launched Paws of Hope alongside shelter board president Shanna Kestler and shelter assistant Michelle Kalmon.
The name is taken from the nearby Hope Farms. Julie Mushel-Schiltz of Hope Farms helped get Paws of Hope off its feet and running, a fact which they are very grateful for.
"Julie is a heart, and she's helped us big time," said Kennedy. "She's been a godsend to us."
So far, Paws of Hope has found homes for approximately 60 cats in the area, and have almost 50 more available, 95% of which are kittens that are only a few months old. They also have two dogs, one of which is six months and looking for a loving home. The other is two years old with a pending adoption.
Both Kennedy and Kestler work hard to find homes for the animals, and as animal lovers themselves, they naturally have pets of their own in addition to the cats and dogs they take care of at the shelter. Kennedy has 4 cats and 2 dogs, while Kestler has 4 cats and 1 dogs.
Another integral part of the team is Kestler's six-year-old daughter, Danielle Sutheimer, whom they refer to as "The Cat Whisperer."
"Any animal that comes in here she's not afraid of, she'll go right in there by them and love them up. She pretty much tamed these three by herself," Kestler said, referring to several kittens who came to the shelter when they were extremely young. The cats' eyes were still blue when they arrived, which Kestler explained is a sign they were only around five weeks old.
"Some cats hiss when they first come here, but they warm up to Danielle quick," Kennedy added. "She's a sweetheart."
Besides the young kittens, the rescue has several adult cats up for adoption as well. Sloan and Midnight have been there the longest. Midnight in particular is a relatively elderly cat, especially compared to the small, two-to-three month old kittens.
"She's been here the longest and her adoption fee has been waived," said Kennedy. "Midnight needs a nice, quite house that she can relax at. That would be ideal for her."
Drake is the largest cat they have, weighing 14 pounds; all cats are up for adoption.
All Paws of Hope operates on right now are donations and adoption fees from the general public, along with more sizable donations from fundraisers. Aside from monetary donations, they accept donations such as cat food and litter.
Paws of Hope received a donation from the Critter Cruiz, a motorcycle themed fundraiser that took place in 2019 in support of local animal shelters, raising a large sum of money for the new rescue.
"It was priceless for us," said Kennedy. "They gave me a little baggy that had '$1,000' written on it, which was heaven... Then Deb [Peissig] said she had a bag of toys out in her van."
It was this "bag of toys" that was the real surprise for Paws of Hope: when Kennedy opened the bag to have a look at the toys, she was completely taken aback when she found not toys, but $6,635 in cash contained in the bag. In a video posted to Critter Cruiz's Facebook page, Kennedy's reaction to the sudden revelation of cash can be seen as she nearly tears up and doubles over with surprise. "It was shocking," Kennedy affirmed.
"We have a wonderful community here in Taylor County that has been backing us," agreed Kestler, voicing her amaze at the $7,635 donation.
They plan to use the funds mainly for medical purposes, such as vaccinations and spaying/neutering.
Deb Peissig, who is a member of the 2019 Critter Committee, said that it was an honor to help. Other members of the committee include Karrie Ackley, Rhonda Bahr, Deb Goerg, Jan Raasch, Allen Blume, Sheila Gosse, and Michelle Tomandl; The Free Spirit Motorcycle Club sponsored the even, along with generous contributions from a litany of sources.
In a joint statement from the committee given by Peissig, they praised the Paws of Hope team for their help in the community by taking care of strays, and keeping their medical status up-to-date.
"[Kennedy] is great for, and with, the animals! She has shown that she loves each and every one of them. Deb and her team are amazing and we hope Paws of Hope will flourish. We were very happy to help them and wish them much success in finding homes for all the fur babies," the committee said.
Paws of Hope Rescue is located at W6707 Hwy 64, Medford. Their phone number is (715) 451-7854.
Some of the cats' pictures can be viewed at: https://www.petfinder.com/ member/us/wi/medford/paws-of-hoperescue- inc-wi537/ Or at: https://www.facebook. com/pages/category/Pet-Adoption-Service/Paws-of-Hope-Rescue-Inc-104570897707175/ Footage of Deb Kennedy receiving the surprise donation can be viewed at: https://www.facebook.com/crittercruiz/