Posted on
Rural areas remain at risk of COVID-19 surge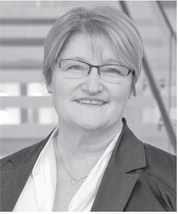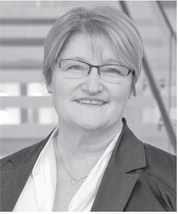 Rural America cannot afford to be lulled into a false sense of security.
That is the message from Dr. Lisa Dodson, dean of the Medical College of Wisconsin's Central Wisconsin Campus.
Dodson, recently spoke with The Star News about the impact COVID-19 has on the health infrastructure of the region and the ability of the region's healthcare agencies to respond to a surge in the illness.
Dodson was spreading that word while a large number of confirmed COVID-19 cases have occurred in urban areas, risks still exist for those in rural communities. She also notes that the challenges facing rural communities in this health crisis look different than more urban neighbors.
According to Dodson, a key component of the Safer at Home restrictions was to try and prevent a surge of cases overwhelming medical facilities. To a large extent this has been successful, but with the recent reopening of the state, Dodson said there is a real risk of becoming complacent.
She notes that with the trend in rural hospitals being more focused on outpatient care, the number of available beds is already low compared to more urban areas. This is especially true for intensive care beds and access to ventilators. Generally, those needing this additional level of care would be transported to larger hospitals.
In the event of a regional surge, Dodson said this ability to move patients around could become limited. "We can't just ship to the next biggest hospital," she said, noting that facility may not have space available.
She also raised concerns about the risk this poses to ambulance crews being tasked with transporting the contagious patients. "This puts them at risk of contracting the virus," she said. "We don't have an endless supply of ambulance crews."
According to Dodson, it would only take a few cases to overwhelm rural healthcare systems.
Dodson admitted that sounding the alarm for the risk of COVID-19 is a challenge when rural areas are only seeing a few cases and even nearby larger areas have relatively low infection rates.
She said this can easily change as people begin moving around more due to the summer season beginning. She said that while tourists bring revenues that help local economies they can also bring illness with them. She said it is not a situation that we should be afraid of visitors from other parts of the country, but that communities need to be aware of the risks.
Dodson also cited concerns over industrial outbreaks such as those that have occurred in meat packing facilities in the Green Bay area. She cited an example from Indiana where a community of 30,000 people had 1,000 workers test positive at their local meat packing plant which overwhelmed the local hospital capacity of 40 beds.
Associated with the ongoing COVID-19 crisis is a looming crisis as patients continue to defer treatment for other conditions. "There is a lot of deferred care going on right now," she said noting people are staying home longer before coming into the hospital.
"It is a big deal," she said. This is especially true for rural areas which tend to skew to being older and sicker on average. "Things are getting missed," she said.
While there is legitimate concern about the capacity of local hospitals, Dodson said there should be no concern over the competency of the medical staff. Thanks to technology things like x-rays, scans and test results can be shared across the country in seconds allowing for multiple levels of consultation. She said the medical professionals are well-trained to handle situations.
"The training of doctors, nurses and other medical staff is far greater than it has ever been," she said. However, this leads to another major concern — what happens when the doctors and medical staff get sick. Medical staff that get ill cannot continue working and pulling them out can leave gaps. "There is a lot of thinness in the system," she said.
Testing
According to Dodson, a major hurdle for rural areas in particular has been the lack of widespread testing. She explained there are a lot of logistical pieces that are impacting the ability for rural areas to do widespread testing. Much of these have to do with national shortages in key supplies.
Further aggravating these shortages is that areas with higher concentrations get first priority for testing supplies. "We are not New York City," she said, noting that until the system is corrected to get supplies to more rural areas, it will continue to be a problem.
Dodson said that work continues to be needed to build up adequate supplies to be able to handle a second surge of the virus. "We are not in a position to have the personal protective equipment (PPE) another surge would require," she said.
Dodson explained that following the 9/11 terrorist attacks in 2001, there was a nationwide push for emergency preparation. "We did a huge amount of planning for public health and natural disasters. Everyone was very focused, but that was in 2001," she said, noting that over time the sense of vigilance dropped off.
Vigilance, she said, needs to be the watchword at least until a vaccine can be developed.
"We are not yet prepared for a second or third surge," she said, noting the historical trend of pandemics coming in waves.
What can we do?
One of the real side effects of the COVID-19 pandemic, even on areas that have been spared large numbers of infections, has been the mental health impacts on those living through it.
She said there have been marked increases in suicides, mental health crisis and anxiety disorders as a result of the pandemic's impact on populations. She said depression and other mental illnesses are growing as people remain isolated from each other and from their normal outlets. She also noted that people are just getting worn down.
She gave the example of a staff member of hers who is a young mother who is doing her job and keeping her household in order including keeping her children's learning on track. "It is an overwhelming job," she said.
Dodson said people must be hyper-vigilant in looking out for their own mental health needs. She said it is important to take time for yourself and that this could be something as simple as going for a walk or visiting a park.
She also said it is especially important to look out for our neighbors. "Rural people are good at being neighborly," she said. It is important to keep an eye out for a neighbor who might be struggling and to offer help before things get to a crisis.
Looking ahead
"The best science says this will be with us for years," Dodson said, describing the return to normal as being a moving target.
She said things like social distancing to prevent the spread to vulnerable populations is important as is the need to continue to support good science. She noted that Wisconsin has probably prematurely opened up the state for social contract, and warns that there will be a surge coming.
"The verdict is out for how quickly we will see a spike," she said.