Posted on
Nicole Gripentrog receives 2020 Kohl fellowship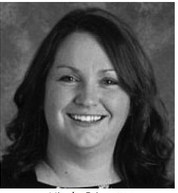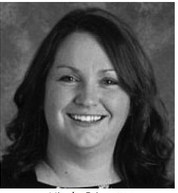 It took a little push from her daughter to finish the application process, but it was worth it for Medford Area School District special education teacher Nicole Gripentrog, who is a recipient of a 2020 Herb Kohl Educational Foundation Fellowship.
One of the state's most prestigious education awards, these fellowships are awarded to 100 Wisconsin teachers annually. Teachers fortunate to receive these awards and their schools each receive $6,000 grants.
The Herb Kohl Teacher Fellowship recognizes teachers who have demonstrated superior ability to inspire love of learning in their students, have motivated others and have provided meritorious service both inside and outside the classroom.
"I was shocked and honored," Gripentrog said. "I thought it was pretty cool just to be nominated. I was excited with that. I really didn't think I would pursue the application because it was quite a process."
Gripentrog, who just completed her 19th year of teaching in Medford, oversees the district's SOAR Program, which was started seven years ago and provides special education services for adults 18- to 21-year-old students with Individualized Education Plans (IEP) who have met graduation requirements but still have IEP goals and objectives to work on. SOAR stands for Students Open to Achieving Reality.
Gripentrog and her colleagues Kathy Schumacher and Misty Galli also work with the Medford Adult Diploma Academy (MADA), a partnership with Northcentral Technical College that helps adults earn their high school diplomas.
The nomination for the Kohl award came from Joe Greget, Medford's director of student services and special education.
The SOAR program combines classroom schooling and skill work in the mornings at the Taylor County Education Center, but also provides its students with work and volunteer experiences in the community in the afternoons. Among the group's favorites are running Our Village Cafe, where students serve all you can eat pizza buffets from 11 a.m. to 1 p.m. on Monday's at Marilyn's Fire Hall and Catering, and filling backpacks for the Meals In A Backpack program. Proceeds from Our Village Cafe contributed to the Our Village Inclusive Playground at Medford City Park.
"It's becoming more popular around the state to have these 18- to 21-yearold programs, but being more community- based I think it's very unique," Gripentrog said. "We've had people come in and other schools come and tour to see what we're all about. We're just trying to bridge that connection with NTC. I'm just grateful for the staff that I have helping me. I've had great paraprofessionals over the years and I couldn't do it without them."
Students are now joining the program from Colby, Rib Lake, Gilman and even Phillips.
"The kids like it," Gripentrog said. "They seem happy. I have a new assistant, Gail Hoffman. She joined the team this year. The biggest thing is the kids want to be here. School is fun when they want to be here. It makes it exciting. They love going to Marilyn's and cooking pizza on Mondays. Mr. Joe has always supported the program. That's always nice. We're pretty fortunate that it's wellreceived."
Gripentrog said she has been brainstorming with her students, Greget and Medford Area Senior High principal Jill Lybert about how to use the grant money, but they haven't made any decisions yet. It's expected to go toward something that will offer SOAR students a chance to learn even more new skills.
"I'd like to put it toward some sort of learning activity. I'm open to suggestions," Gripentrog said. "A couple of years ago we purchased a rather expensive sewing and embroidery machine. The kids were excited about learning how to operate that and use that to gain some work skills. So we're kinda looking for something along those lines that would transfer to some work skills. I have a bunch of new students coming this year, so I want to see what their interests are."
After a teacher's nomination is accepted, that teacher receives an email notification about the nomination and receives a link to begin the application process. For a moment, Gripentrog said she had a thought of ending the process right there.
"There was a whole online application process," she said. "I believe there were six essays to submit. I needed three letters of recommendation. I kinda looked at that and was like, 'oh, I'm just super excited that I was nominated.' That was a good honor. Then my daughter (Allie) was like, 'you should follow up and just see it through. That way you know.' She was right. Right before Christmas break I got an email that said I made it to the finalist round. I was kinda shocked even then."
The winners were announced in February and were supposed to attend an award recipient luncheon, the closest of which was set for April 26 in Eau Claire. But those had to be canceled due to the coronavirus pandemic.
Along with the 100 fellowships for teachers, the Herb Kohl Educational Foundation also annually awards $10,000 Excellence scholarships to 100 graduating seniors around the state, $10,000 Initiative scholarships to approximately 100 more graduating seniors and Leadership Awards to 16 principals statewide which include $6,000 awards and matching grants for the school.
Established in 1990, the foundation has awarded $21.2 million to Wisconsin students, teachers, principals and schools.
Like most every teacher, Gripentrog is anxious for schools to return to normalcy after the premature ending to the 2019-20 school year.
"It was a challenge. It was not my favorite," she said. "I'm definitely a hands-on teacher. I like seeing the kids in person. We did meet every day in the morning at 9 a.m., so I could video chat with them. A lot of the kids lost their work positions. A big part of our program was discussing how work is going. The cafe shut down. Then we do meals in a back pack, but I couldn't have the kids coming in and filling those so the staff had to take that over. I kept them in the loop on how things were going, but it's not the same."