Posted on
Vita Plus supports local farmer and food security efforts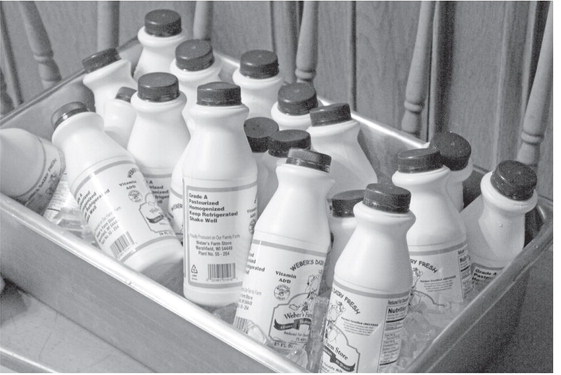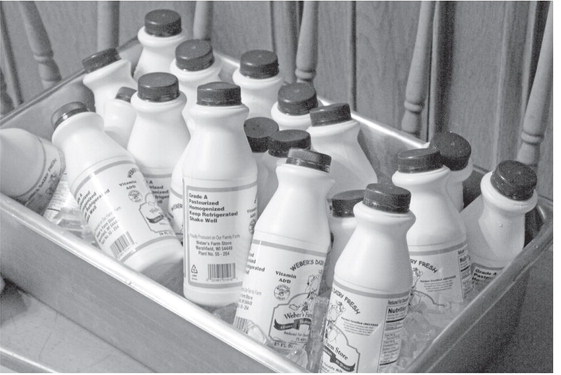 Food pantries, school meal programs, and other food security efforts throughout Central Wisconsin will be able to provide dairy, beef, and pork products to families and individuals in need thanks to $7,500 worth of contributions from Vita Plus.
These contributions are part of the Vita Plus Serving Customers & Rural Communities Project. Vita Plus, an employee- owned livestock feed and nutrition company, has committed $100,000 to support rural food security initiatives throughout the Upper Midwest. The purposes of the project are to assist those in rural communities during the COVID-19 pandemic while also supporting dairy, swine, and beef producers by purchasing their products as dairy and livestock farms face subsequent market challenges. Through this broad-based effort, local Vita Plus nutrition consultants and facilities will identify opportunities to make a difference in the communities where they and their customers live and work.
"These are trying times for both our farming customers and a lot of rural people," said John Every, Vita Plus Loyal general manager. "As part of this community, our employee owners feel it is really important for us to support our farmers and neighbors as we work through these challenges together."
The following contributions have been made as part of the Vita Plus Serving Customers & Rural Communities Project:
★ Vita Plus worked together with the Taylor County Holstein Breeders and Medford Area Chamber of Commerce to distribute $500 worth of single-serving bottles of milk with takeout orders from local restaurants. Other local businesses joined the effort and the chamber plans to continue the project in future weeks.
★ The Loyal FFA Chapter and Loyal FFA Alumni received $500 to assist with the purchase of milk, cheese, and butter to distribute to approximately 130 households through the Loyal School District meal program.
★ The Aging and Disability Resource Center of Clark County received $500 worth of cheese purchased from Nasonville Dairy in Marshfield to be distributed to approximately 250 households. Nasonville Dairy offered special pricing for the dairy products during this time of need.
★ The Greenwood Food Pantry at Missionary Baptist Church and the Loyal Community Food Pantry received approximately 200 pounds of ground beef purchased from River Valley Meats in Withee.
★ The Clark County Area Food Pantry and Resource Center in Neillsville received $500 to purchase milk and meat for local families. This donation will also benefit the House of Mercy in Loyal, which provides shelter and supportive services to homeless individuals and families.
★ The Feed My People Food Bank in Eau Claire received $500 in support of its Curds for Kids program in Clark County. The funds will be used to purchase cheese curds and distribute them to 222 families through school meal programs.
★ The Auburndale FFA Chapter received $1,000 to purchase 134 gallons of milk and 268 pounds of cheese to be distributed to families through the Auburndale School District meal program.
★ The Ronald McDonald House in Marshfield received $1,000 to purchase cheese sticks, cheese curds, and milk from Nasonville Dairy as well as meat products, ice cream, and pudding cups. The snacks will be available in the family room of the pediatric intensive care unit at Marshfield Children's Hospital.
★ The South Wood County Emerging Pantry Shelf in Wisconsin Rapids received 450 1-pound blocks of cheese purchased from Maple Grove Cheese in Milladore. Contributions from Vita Plus and private donors were used to purchase the cheese at cost.
★ The United Way of Marathon County, based in Wausau, received $1,000 to provide milk, string cheese and beef sticks to local residents in need via the Marathon County Hunger Coalition.
★ Operation Bootstrap in Stevens Point received 400 one-pound blocks of gouda cheese purchased from Mullins Cheese in Mosinee. The cheese store offered special pricing for the gouda during this time of need.
"Our farmers are the backbone of our local communities and we need to support them during these unprecedented times," said Darin Bremmer, Vita Plus dairy nutritionist and sales manager. "We're glad we can help put their nutritious products into the hands of people who need them."
Vita Plus Corporation is an employeeowned company headquartered in Madison and has been serving livestock producers since 1948.