Posted on
UW-Stevens Point chancellor to retire at year end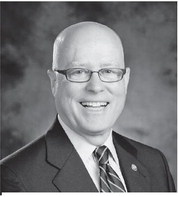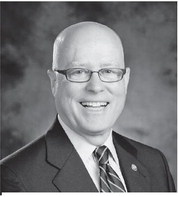 Also leads Marshfield and Wausau campuses
The 14th chancellor of the University of Wisconsin-Stevens Point, Bernie Patterson, has announced he will retire in December 2020. Patterson has served as chancellor since July 2010.
The face of the university has changed significantly since Patterson took the helm. Thanks in part to the more than $46 million in private contributions raised over his decade of leadership, more than 90 new scholarships, 60 new program funds and six endowed academic chairs, professorships and assistantships were created.
The university's endowment and assets have more than doubled. The university added 10,000 new donors and celebrated several significant gifts: more than $4 million from Sentry Insurance to create a data analytics program; the Berard Gateway and Berard endowed scholarships for first-generation students; the Anderson Classroom to Career Center in the School of Business and Economics, the Joan North Place in the College of Professional Studies and the university's largest individual gift ever, $4.3 million from alumna Dorothy Harju to further elementary education in Wisconsin.
Patterson was also instrumental in bringing about more than $120 million of investments in campus, including the new Chemistry Biology Building that opened in 2018, and the complete renovation of DeBot Dining Center and five residence halls. A new welcome center for visiting students and families is expected to open in the fall. The university also expanded its footprint with the integration of branch campuses in Wausau and Marshfield, which now offer bachelor's degrees and a master's program.
"My time at UW-Stevens Point has been some of the most rewarding years of my career. At this university, I have made lifelong friends. I have been introduced to new ideas and new academic programs. I have worked with remarkable professionals. And most importantly, I have had the privilege of leading an institution that transformed the lives of 20,000 graduates who walked across the stage, shook my hand, and moved on to fulfilling careers," Patterson stated in a letter to the campus.
Patterson has long championed the value of higher education as both an individual benefit to students and a public good to society. He is particularly invested in the success of UW-Stevens Point students and works diligently to create a culture on campus where all students feel welcome and included.
His message of inclusion can be seen in the new Center for Inclusive Teaching and Learning and the expanded role of the Office of Diversity and College Access. He introduced the Chancellor's Medal for Commitment to Diversity in 2017, honoring campus and community leaders.
The chancellor relishes tradition. In 2012, Patterson commissioned the building of a wooden replica of the cupola atop Old Main. The replica serves as a tangible part of key university ceremonies, including fall convocation for new students and commencement. The creation of the replica took 250 hours and was crafted from materials found in the local community and on the Stevens Point, Wausau and Marshfield campuses.
Several new master's degrees and two doctoral programs were initiated during Patterson's tenure. He established UW-Stevens Point's first Office of Sustainability, as well as its first Office of Economic and Community Development. Patterson built and nurtured partnerships with local businesses and community organizations, many of which provide internships and careers for UWStevens Point students.
Patterson supported the reorganization of shared governance at UW-Stevens Point into a joint council that represents everyone, including faculty, university staff and academic staff. He is a proponent of strong student government.
Patterson has recognized more than 600 graduates for strong leadership and service on and off campus with the Chancellor's Leadership Awards. He awarded the university's first-ever honorary doctorates to long-time community supporters John and Patty Noel and former Congressmen Melvin Laird and David Obey.
UW System president Ray Cross praised Patterson for his dedication: "Over the past decade and in a time of considerable challenges, Bernie has shown an unwavering commitment to UW-Stevens Point's core mission of helping students succeed. It is highlighted by his leadership of UW-Stevens Point's first-ever comprehensive capital campaign, which raised $41.6 million in six years, exceeding its $30 million goal."
"Chancellor Patterson has been a strong advocate for UW-Stevens Point, leading record-breaking fundraising efforts and being relentless in efforts to bring stability in the face of enrollment challenges. We are pleased the new indicators show positive trends for UWStevens Point and believe the next leader will find UW-Stevens Point has a strong foundation and a bright future," said Andrew S. Petersen, UW System Regent president.
Patterson's career in higher education spans more than 40 years in public and private university settings. Prior to joining UW-Stevens Point, he served as provost and vice president for academic affairs at Oklahoma City University from 2002-2010. Prior to that, Patterson served as a dean at Georgia College & State University, and assistant dean at Valdosta State University in Georgia.
He serves on the boards of directors for Marshfield Clinic Health System and Worzalla Publishing Company, and on the Associated Bank North Central Advisory Board.
Patterson will remain in his position through December 2020, allowing the University of Wisconsin System to conduct a search for his successor.