Posted on
Deductible goes up, premium same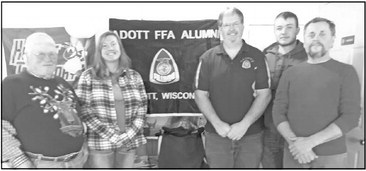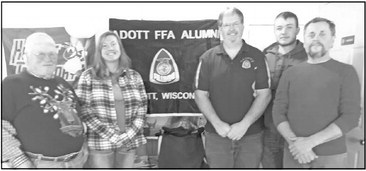 Lake Holcombe School Board
The Lake Holcombe School District saw their deductible go up Jan. 20, at a regular school board meeting, after the property insurance was renewed the week before. Last year, with a $2,500 deductible, the premium was just under $30,000.
District accountant Lisa Spletter said in order to keep the price the same, they had to "bump up" the deductible to $5,000.
"Otherwise, the renewal would have been at $36,000," said Spletter. "So, basically, we saved about $6,000…it's kind of getting to the point where insurance is more catastrophic vs. rinky-dink things."
Although Lake Holcombe didn't go with flood insurance, as the school is not in a flood plain, they did make sure they are covered for sewage back-up and mud flow.
On recommendation of superintendent Kurt Lindau, members agreed to switch auditing services to Clifton Larson Allen, for a cost of $33,600, for three years. Bids had come in from Wipfli, LLP for $39,700 and Baker Tilly (current auditor) for $42,015.
"So, here's an opportunity to save about 10 grand," said Lindau.
Clerk Jeff Anders says he has worked with Clifton Larson Allen before, and that they are a good firm and do good work.
The board also decided not to cap open enrollment for the school choice period open January through April.
"I believe the district will be stronger if additional students open enroll at Lake Holcombe," said Lindau, adding that if kids come in at an earlier age, the chances of them staying though their school career are better. "The doors are open and we're open for business."
Board member Anneleise Willmarth asked what the requirements are for districts to accept open enrolled students. Lindau says there are two options, for parents to take advantage of the open enrollment period or by an exception application.
A district asks if a student has any special education or individual plan education needs, to see if the district is capable of providing the services. The district also asks if the student has been expelled.
"If they've been expelled someplace else, pretty much no districts take expelled students," said Lindau. In other business, the board approved Shane Sanderson as the assistant track coach, and Shaylae Szotkowski as the assistant Lake Holcombe School and Community Theater adviser.
Members also approved the resignation of Troy Story as head football coach and Mary Kostka as head cook, effective at the end of the 2019-20 school year.
To finish out business, the board accepted donations from Eastbay Lodge of $39.55 to the music department, and from Jenni and Jake Effertz, Red Cedar Country Store-Mirkana, for giving 1,000 coffee cups/lids to the high school student council.