Posted on
"The only thing I would ….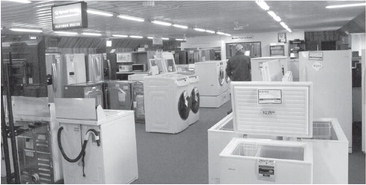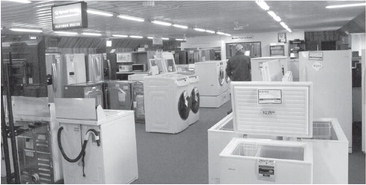 "The only thing I would say about change is that, right now we are looking for staff, we've got a few openings that I would love to see us be able to fill the positions," said Hustedt when asked what he would personally like to see changed.
Currently, Aspirus has job openings for caregivers, nurses and other support staff.
As for the next 10 years, Hustedt said that Aspirus will continue to do what they have been doing, which is keeping up with technology and continuing the research of new medicines and treatments.
"I expect that we will be recruiting more physicians and specialists over time, I expect that we will see more telemedicine services becoming available," Hustedt continued.
He also hopes that the personalized medicine that genomics can offer will continue to advance and become more popular.
"I expect that Aspirus Medford is going to continue to be here and thriving 10 years from now and continuing to grow," Hustedt concluded.
In 2018, IBM Watson Health named Aspirus a top 15 health system. In 2017, they were named one of the nation's "62 Critical Access Hospitals to Know" by Becker's Hospital Reviews, and on top of that they have been listed in the "100 Critical Access Hospitals" in each of the past seven years.
Great health service is key in being put on these lists, but so is great community work, and Aspirus goes above and beyond in this category as well.
In 2018, Aspirus either supported or sponsored over 110 program activities and their support stems out further than Taylor County.
They have supported programs for Colby Cheese Days, Price County Fair, Athens High School post prom and many others.
In the future, expect Aspirus to continue their top of the line health services, while also giving back to the numerous communities that surround them.
Bone and Joint Clinic
For more than 50 years Bone and Joint Clinic has provided orthopaedic services to Central Wisconsin.
The business was founded in 1969 by orthopaedic surgeon Thomas O. Miller who envisioned a medical practice devoted solely to bone, joint and muscle injuries. His vision came to life in 1969 when he opened a solo practice in Wausau. Over the next few years he was joined by surgeons Richard L. Buechel, Donald H. Kranendonk and Alexander S. Foltz.
Doctors Miller, Buechel, Kranendonk, and Foltz, became Bone and Joint's charter group of orthopaedic surgeons. They set a standard for exceptional care, from admissions to treatment and recovery, that continues today.
A new clinic was built in Medford in 2002 to serve the needs of the community. Three orthopaedic surgeons currently staff this clinic full-time.
Bone and Joint Clinic has offices in Medford, Wausau, Plover and Merrill with specialty care in neck and back, elbow hand and wrist, knees, hips, foot and ankle, pain management, sports medicine and physical and occupational therapy. Taylored Family Care Clinic
Through its direct-pay model, Taylored Family Care focus less on the business-side of medicine and puts more focus on direct patient care.
Rebecca Gilbertson, owner of Taylored Family Care Clinic, is a family nurse practitioner (FNP) with a doctorate degree in nursing practice (DNP).
Gilbertson believes healthcare should be affordable for all patient backgrounds and needs, providing the finest care without the need to rely on expensive insurance. They offer a direct pay model where pricing is clearly posted and every client knows prior to their appointment what they can expect for service and fees.
Patients pay at the time of their appointment, which allows Taylored Family Care Clinic to keep prices low by eliminating the need for billing or collections staff.
Taylored Family Care Clinic offers an array of affordable services, including but not limited to: acute care visits including minor suturing, ear infections, sinusitis, strep throat, bronchitis, and care for sexually transmitted infections; annual exams; family planning, contraception and pregnancy counseling; pediatric care and well child visits; occupational health services; perimenopausal and menopausal care; hormone imbalance; nutritional and exercise programs and WIAA sports physicals.
In addition Dr. Gilbertson is also federally-certified to provide Commercial Drivers License (CDL) exams and certificates.
Wildberg Chiropractic
Wildberg Chiropractic has been one of the area's premier chiropractic providers for years.
Their offices are located on Hwy 64 near the Medford Area Senior High School campus and next door to Taylored Family Care. they provide a wide range of services with the goal of providing superior health and balance through chiropractic. Their doctors follow the message that chiropractic care is more than just making the pain disappear. It is about learning, understanding and taking care of your body to improve your quality of life.
One of their top priorities is to protect the well-being of their valued patients. Dr. Michelle Evans has been with Wildberg Chiropractic since 2007 and does diversifi ed, activator, Thompson, and Webster Chiropractic adjusting techniques as well as being certified for nutritional counseling.
Wildberg Chiropractic helps patients with pain relief, stimulation therapy, cryo-therapy and with relief following accidents.