Posted on
needs of their customers change. ….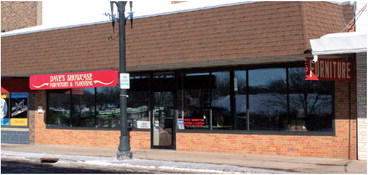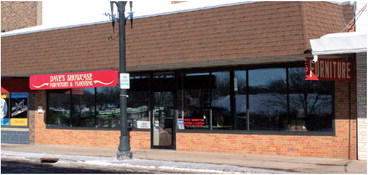 needs of their customers change.
Their changes in process have been much the same. As technology changes, so does the ability to become more efficient and increase quality.
"The technology that's out there has allowed them to produce better yields with the raw materials, so basically it has allowed us to increase a lot of efficiencies and improve our product lines," said Murphy.
"I am extremely proud to belong to a company that feels like family," said Murphy when asked what makes her most proud to be a part of the company.
She continued to speak about being proud of the changes they are able to make to the community such as helping the schools with something they may need.
Murphy concluded her answer by saying, "We can rest easy knowing we work for a financially stable company that wants to provide good pay, low cost benefi ts, a great retirement plan and provide lots of career advancement opportunities."
Lucas was equally as proud, but for different reasons.
"Sierra Pacific Windows is the kind of company you think only existed in text books," she said.
Lucas admires the fact that the ownership truly cares about their employees and that their voices are heard. "We are valued, we get to contribute, and we're rewarded for our hard work."
The Sierra Pacific Foundation is responsible for giving back to the community when possible, and they are proud to do it.
According to Murphy, the foundation has awarded almost $8 million in scholarships to students enrolled in trade schools, technical certificate programs and universities or colleges.
These scholarships are awarded to the students of employees and are a great way showing that the company cares for both their employees and the families of employees.
"In fact, I think last year there was maybe 225 students that applied and they all received scholarships, it's just amazing," said Murphy.
In addition to scholarships, the company also donates money to various community activities, buildings and schools.
As far as upcoming changes are concerned, Murphy and Lucas shared a message on behalf of company president, Tom Takach.
"The stigma attached to success in life being directly linked to getting a college degree. We have numerous and diverse career paths for hard working folks that don't require a secondary education."
This is not to say that the company is against college educations, however, squashing the stigma that college is absolutely necessary to get a good job is the most important thing that the company is trying to change.
For Murphy, personal changes to the company were not a big issue.
"There are always some things that come up that we think could be better, but they don't always work well for a company as a whole," she said.
Although she could think of nothing specifically, she continued to note that changes need to benefit as much of the company as possible.
"The only change we seek is to continue doubling and tripling our business size," said Lucas on the topic.
It was her hope that more people would discover the company and seek the opportunity to work for them.
Lucas and Murphy agreed that they see expansion in the future. They will continue to grow as they have been in the last 10 years.
On top of expansion, the two also foresaw the same great work environment, happy employees and growth opportunities that have been on display for the last 10 years. Both showed sincere excitement for the future and that the last 10 years are a great indicator of what is to come.