Posted on
Medford area has been an automotive destination for generations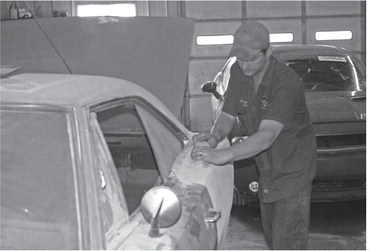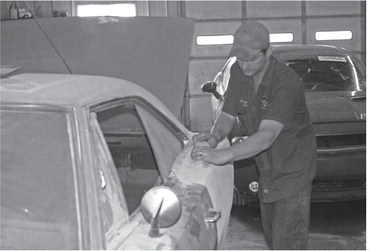 The automotive sector of the Taylor County economy remains diverse and strong with options ranging from new and used car sales to service and restoration work.
Medford Motors
Ford has been part of the Medford economy since 1917. At the the time Herman Lemke was 15-years-old and came to work for the dealership owned by Wells and Chase Agency. Lemke continued to work there through ownership changes, until he and partners Al Tylka and Bill Smith purchased it in 1944 and formed Medford Motors, it was formally incorporated in 1947 with the construction of the dealerships' location in downtown Medford. The grand opening was held Jan. 14-17, 1948.
Dave Lemke officialy started working in the garage when he was in high school, but already had many years experience in shop growing up there. Lemke bought into the corporation in 1970 when he bought out Harold Pernsteiner's share and ran it in partnership with Dick Werner until Werner retired in 1998. The third generation of Lemke family ownership is Dave's son David "Beaner" Lemke who started at the garage when he was in eighth grade. In 1998 Beaner Lemke bought out Werner's interest in Medford Motors and became a partner with his father. In 2008, the elder Lemke sold out and in 2010 Beaner's son Ryan bought a major share in the business becoming the fourth generation of leadership.
Medford Motors completed major expansion and renovation project in 2015 which included new service areas, the expansion of the Quick Lane service area, new office spaces and facade and expansion of the sales lots.
Through the years, Medford Motors has focused on serving the needs of its customers, taking pride on selling vehicles to multiple generations of families.
Looking to the future, Medford Motors will continue to change and adapt to the needs of the automotive industry while ensuring that they meet the continued needs of their customers.
Handel Automotive
Since Handel Automotive opened for business in 1920, they have made it their focus to connect car shoppers to quality used inventory.
They have used vehicle lots around the Medford area that offer several convenient locations for your auto shopping needs offering a wide inventory full of clean cars, trucks, and SUVs from all of the great auto brands. They have prices sure to agree with your pocket book.