Posted on
Educational opportunities provide firm foundation for economic success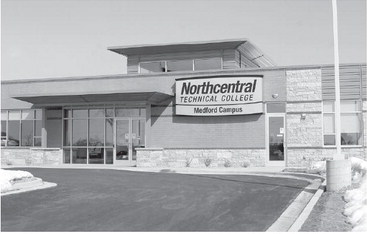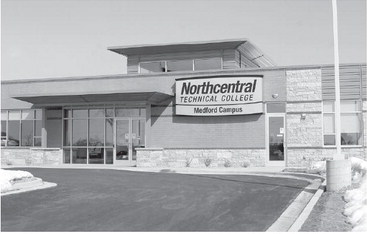 Education provides the base for economic growth.
Modern workplaces need workers who are trained not only to do tasks today, but who are able to think and quickly adapt as technology brings innovation and opportunity to workplaces in the future.
The area's school systems provide a firm educational foundation. The schools work closely with employers to make sure that students are prepared as they enter the workforce or continue on to higher education.
Even before young people enter grade school, education is a major part of their lives. Sand Box Childcare and Preschool is a major child care provider in the Medford area.
Sand Box is a nationally certified childcare facility with more than 40 years experience in serving the people of Taylor County. The facility has achieve five-star ratings in the state's YoungStar program recognizing high quality standards within child care settings. SandBox works closely with area industries and workplaces to meet the childcare needs of their workers while also preparing youngster to excel in school and in life. A firm foundation in early is a pathway to future success.
This education is continued through educational opportunities in the area's three public school districts and two religious- based schools.
School districts such as Rib Lake Public Schools use project-based learning as well as extensive dual-credit programs to give their students a leg up when it comes to job opportunities in the future. Schools seek to build partnerships to ensure that students are graduating with the skills and knowledge needed to succeed.
Northcentral Technical College (NTC) works with learners from high school to those seeking retraining later in life. NTC's new Medford Campus offers a state of the art learning experience that blends classroom instruction with hands-on work.
Over 60 associate degrees or technical diplomas and nearly 50 certificates can be earned entirely on the Medford campus, while over half of the courses for many other NTC programs can also be completed in Medford.
Some popular programs in Medford include: nursing, nursing assistant, health care business services, accounting, early childhood education, medical assistant, human services, information technology, business management, emergency medical technician, health navigator and medical coding specialist.
Area businesses are also able to tap into the resources of the UW-System and the regional universities that serve as economic hubs. The Medford Area Development Foundation and Medford Area Chamber of Commerce has partnered with the Small Business Development Center at UW-Stevens Point to provide educational opportunities and guidance for those seeking to open new businesses in the area. This is an invaluable resource to promote economic growth in the region.