Posted on
25th Anniversary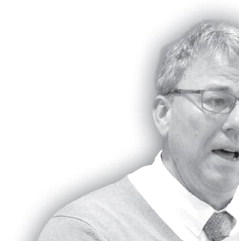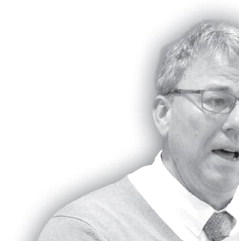 Pastor James Krueger
celebrates
in ministry
On Sunday members of Immanuel Lutheran Church in Medford gathered to celebrate Pastor James Krueger's 25th anniversary in the ministry.
Krueger was born in 1960 in Hutchinson, Minn. and is one of five children. He has four sisters.
He farmed with his father until 1985 when he enrolled in Concordia College in St. Paul to study for the ministry. At the time, he was a Missouri Synod Lutheran. He married his wife Carolyn on July 27, 1985 and they have four children, Hannah, Cody, Christopher and Michael. After graduating from Concordia, Pastor Krueger took a year off from school and joined the Wisconsin Evangelical Lutheran Synod. He attended Bethany Seminary in Makato, Minn. His first call was to Ascension Lutheran Church in Eau Claire. He then received a call to Plzen in the Czech Republic through Thoughts of Faith.
After serving in the Czech Republic, Krueger accepted a divine call to St. Matthew's in Stoddard. and served there for 10 years. His next call was to Medford where he has served Immanuel Lutheran Church for the past decade.
Services were held Sunday morning in celebration of his pastoral ministry with a potluck dinner provided by the congregation following. Several hundred people took part in the dinner with Elmer Balko serving as master of ceremonies. He presented Pastor Krueger and his wife with a travel voucher with an area travel agency as a gift from the congregation.
Members of the celebration committee also presented Pastor Krueger with two model cars. One of which was decorated with Vikings emblems and the other with Green Bay Packers decals. As a Minnesota native Pastor Krueger received good-natured ribbing over his continued support of the Vikings with members of the committee suggesting it is time for him to become a Packers fan.
Photo by Brian Wilson, layout by Mandi Troiber