Posted on
Girl Scouts of the Northwestern Great Lakes kicks off the 2023 Girl Scout Cookie Season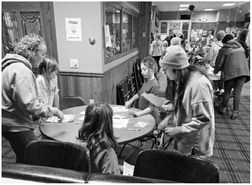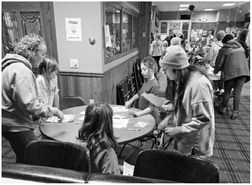 Girl Scouts of the Northwestern Great Lakes (GSNWGL) rally their communities to support the world's largest entrepreneurial program for girls—the Girl Scout Cookie Program. With every package of Girl Scout cookies, Girl Scouts learn invaluable skills and life lessons.
This year's cookie line-up includes Thin Mints, Peanut Butter Patties, Caramel DeLites, Lemonades, Trefoils (new name, same delicious shortbread cookie), Peanut Butter Sandwich, Toast-Yay, Adventurefuls, Caramel Chocolate Chip (gluten-free), and the brand new, onlineonly, Raspberry Rally. Consumers can support their local Girl Scout troops by purchasing their favorite varieties and trying the new, online exclusive Raspberry Rally, a thin, crispy cookie infused with raspberry flavor and dipped in the same delicious chocolaty coating as the beloved Thin Mints cookies. This musttry new cookie will be the first in the Girl Scout Cookie line-up to be exclusively offered for online sale and direct shipment, enhancing girls' e-commerce sales and entrepreneurial skills. This approach will help guide the cookie program's evolution for the digital future.
"Proceeds from the Girl Scout Cookie Program stay local," reminds Patti Shafto- Carlson, CEO of GSNWGL. "When you buy a box of Girl Scout cookies from local Girl Scouts, not only are you fueling programs and activities for the years ahead, you are empowering girls to see themselves as successful entrepreneurs. They're learning goal setting, money management, decision making, people skills, business ethics, and so much more," says Shafto-Carlson. Girl Scouts' newly updated Financial Literacy badges offer entrepreneurial playbooks for every age level. From the Cookie Goal Setter badge earned as a Daisy to the Entrepreneur Accelerator for girls in high school, the Girl Scout Cookie Program teaches girls financial literacy, planning, budgeting, teamwork, innovative thinking, and confident decision-making.
How to Purchase Girl Scout Cookies This Year
• If you know a registered Girl Scout, contact her to find out how she's selling cookies.
• You can also text COOKIES to 59618 to be among the first to receive information about Girl Scout Cookies and to find out about other exciting Girl Scout news. Learn more about the Terms and Conditions and the SMS Privacy Policy.
• Visit the Girl Scout Cookie Finder to find a booth near you, purchase cookies for direct shipment to your home, or donate cookies to local causes.
Girl Scout Cookie season for GSNWGL is from January 18 through April 2. Visit www.girlscoutcookies.org to sign up to be notified as soon as local troops begin selling in your area.
Whether using their STEM skills to solve a problem, change a law to help their community, have a courageous outdoor experience, or start an innovative nonprofit, Girl Scouts build a better future for themselves and the world. Girl Scouts in grades K–12 can start their journey to fun, friendship, and new experiences by joining the world's largest entrepreneurial organization for girls at any point in the year. Girls can join, and adults can become volunteers at www. girlscouts.org/join.