Posted on
Aspirus Medford Foundation welcomes new board members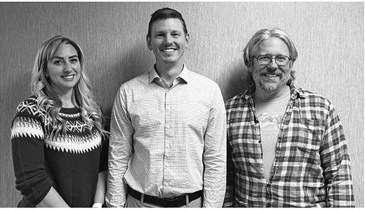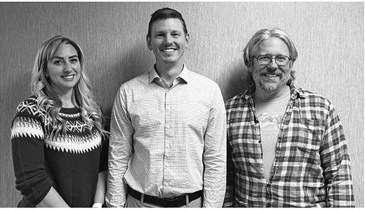 The Aspirus Medford Foundation recently welcomed three directors to the board: Sara Stieber, Tony Meyer and Doug Gasek.
"On behalf of the Foundation, I'd like to welcome Sara, Tony and Doug," said Brent Arndt, Aspirus Medford Foundation chair. "They are well-respected, qualified members of our community. We appreciate their enthusiasm, willingness, and commitment to the health and well-being of the communities we serve." Sara Stieber started her 11-year journey at Aspirus Medford Hospital as an EMT, then as a Registered Nurse and now as a Physician Assistant in the Emergency Department. Stieber embraces the opportunity to make a positive impact and difference in our community by promoting health and wellness. Stieber and her husband Craig Amundson enjoy spending time outdoors – especially any activity on the lake.
Tony Meyer is the Marketing Coordinator for Taylor Credit Union. Tony has a wealth of experience in fundraising, coordinating the Dic-Wisco Farm Pars for Suicide Prevention golf tournament for seven years in memory of a family member. Meyer is honored to be a board member and anticipates promoting and furthering the impact of the foundation on the communities it serves. Meyer and his husband Zak Rau enjoy time with family and friends, all varieties of Wisconsin sports and are avid golfers and curlers. Meyer's civic commitments include the literacy council and the Medford and Abby Colby chambers of commerce.
Doug Gasek is self-employed. Gasek appreciates living in a rural community with access to a state-of -the-art healthcare facility. Gasek believes his role on the board is a 'good fit', aligning with his core values of promoting health and strengthening communities. Gasek and his husband John Gasek have six children and enjoy spending time on the Ice Age Trail, kayaking and skiing in winter. Gasek's civic memberships include the Medford Area Development Foundation, Huey's Hideaway, Lake Kathryn Association and the Natural Trust for Historic Preservation.
The foundation board directors include Brent Arndt, chair; Sue Ackerman, vice chair, Kris O'Leary, secretary; Patricia Krause, treasurer; Cheryl Steliga, member-at-large; Jane DeStaercke, Brenda Hedlund and Tim Rau.
The mission of the Aspirus Medford Foundation is to support Aspirus Medford Hospital & Clinics in its mission to heal people, promote health and strengthen communities. As a 501c3 nonprofit organization, donations are tax deductible.