Posted on
Gojmerac joins staff at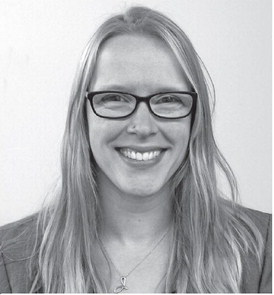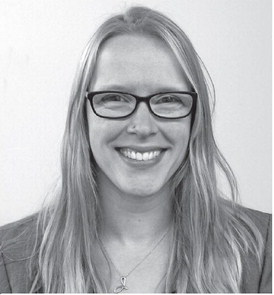 Hello, my name is Emily Gojmerac, and I am a new hire here at The Star News. I am very excited to get to work and learn from each and every one of you. I am the youngest daughter of Tom and Debra Gojmerac, of Rib Lake.
I graduated from Rib Lake High School in 2011, and went to college at Northcentral Technical College (NTC), in Wausau, shortly thereafter. I had originally gone to college to become a sign language interpreter, however that never panned out for me. I had also tried business and a few other choices that never seemed to work out. I had changed my majors many times throughout my years in college, but nothing ever seemed to fit. So I decided to take a break from school and work while I figured out what I was truly passionate about.
I ended up getting a job at Marathon Cheese Corporation, and I had worked there from October 2013- September 2021. Within those 7, almost 8 years, I had made many friends, grew up a lot, and I was able to find a reliable vehicle, build a house, and find what I'm truly passionate about; photography.
I built my house in 2016, along with the help of my father, Tom, who is a self-employed carpenter of Gojmerac Construction Incorporated. I learned a lot from building my own house, everything from planning, construction, to the finishing touches. I always enjoyed taking photos, but I never got serious about it until a little over 3 years ago. I started my own photography business in 2018, entitled Amelita Photography. With that experience, I've been able to find my "style" of photography and am able to continue to learn along the way.
Most of my work has been weddings, and family photos, with some maternity and engagement photos sprinkled in. Any photography work that I can get my hands on, I will. In the past, I have mostly worked in the food service industry, so this is a whole new territory for me; however, I am excited to try something new. I currently live in Rib Lake, at my home , in the country. I enjoy the outdoors and love to be outside and work around the house. I am an avid runner and am working towards running a 5K. I ran track and field in high school, I was a sprinter, but now I am geared more towards the long distance. I love to cook, try new recipes and share them with my family and friends. Don't get me wrong, I have a sweet tooth, and I love to bake, but I also like my healthy meals, as well. I also enjoy doing various crafts and attending various craft shows throughout the area. Along with my crafts, I also work to promote my photography business simultaneously. I sell my crafts of hats, infinity scarves, rice bags and other items at Personalized Treasures, located on main street in Rib Lake, I am also able to share my photography work through Facebook.
Throughout the years, I have entered my photos in several photo contests, and have gotten good feedback from most of them. Starting something so new from what I'm used to is such an exciting thing to me because I can get to know what I can excel at, what areas I can work on, and learn from. I am a people person and I enjoy going out and visiting with many kinds of different people.
As previously mentioned, Amelita Photography is my photography business that I run. It started out as taking photos of scenery and other kinds of flowers, landscaping, and so on. From there it became taking photos for weddings and other special occasions. In 2017, NTC had offered a Basic Photography class, which I had enrolled in and passed with flying colors. That class offered me many opportunities to take photos of many different kinds of elements around me. It also gave me a good foundation of what to look for when taking photos, for instance clarity, focus, and everything in between. I can honestly say that that class has given me a much better insight into what I need to look for when taking photos. It has also improved my photo taking immensely, and made me more confident in what I have to do as a photographer. Still my favorite type of photography has to be scenery, because you have so much to work with as far as color, lighting, positioning of the photo, what you want to be the main focal point and so on.
Again, I am excited for this new chapter in my life to begin and looking forward to learning what it takes to produce a great newspaper.