Posted on
Camper of the W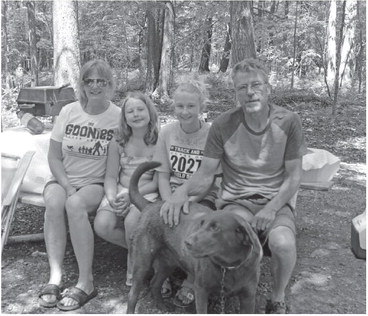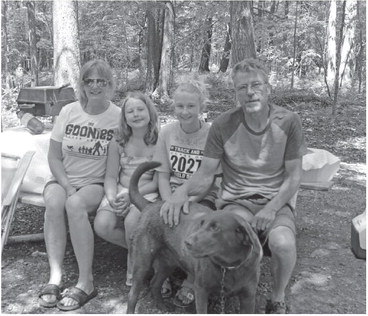 C ampground Jeff Lucas and Beth Weber of Marshfi eld have been coming to the Chippewa Campground for 20 years. For the past two decades, Lucas and Weber have enjoyed bringing the kids up for fishing, swimming, and making s'mores. They've come with their older children before, but only had their 8 and 12 year old girls with them for this weekend. They were also joined by their chocolate labrador, Chewy.
Weber said that she enjoyed the campground's beaches, a sentiment the children also shared. She said that they have the freedom to go to the beach whenever they want, as well as the playground. She explained that the kids always find other children to play with throughout the weekend.
They also noted how quiet and peaceful the campground is. The sites are spaced out with trees surrounding them to give each site some privacy. Weber said that everyone is always happy to be there. "It's a nice, friendly, safe place," said Lucas.
The family usually plans three five-day camping trips throughout the summer, coming to the Chippewa Campground for two of those trips. This weekend's trip marked the start of the summer as the two girls finished the school year last week.
The Chippewa Campground is located in the Chequamegon-Nicolet Na- tional Forest along the eastern shores of the Chequamegon Waters Flowage. The campground offers 78 campsites that are organized into multiple loops. Each site has a picnic table and a campfire ring with a grill. Accessible flush toilets and showers are available in three of campground's loops.