Posted on
Prevail Bank donates to Prentice Fire D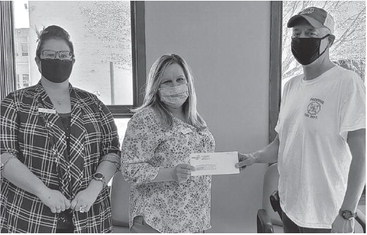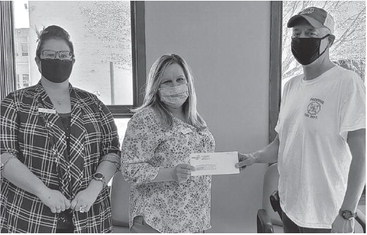 epartment Prevail Bank has recently donated $1,000 to the Prentice Volunteer Fire Department to help protect local volunteers as they work to support and protect those in the communities. With this donation, Prevail Bank is helping to fund new rescue equipment for fires, and other emergencies the Volunteer Fire Department responds to locally.
"The Prentice Volunteer Fire Department tries to raise most of our own funds, and appreciates any help in this area," said Prentice Volunteer Fire Department Chief Jim Henningfeld. "This donation will go towards the purchase of brand new turnout gear. Gear for one firefighter is nearly $3,500, and we have around 20 members in our department. We are constantly trying to raise funds to support our community, and any donation is greatly appreciated. Thank you, to Prevail Bank."
"Prevail Bank is proud to support our Volunteer Fire Department in Prentice for all of their hard work and dedication in helping their community," said Phillips Prevail Bank branch manager Cherie Lenz. "Together, we can continue to make our community a safe and wonderful place to live."
Prevail Bank's goal is to pursue what's possible within the local communities. Passionate about the advancement of community based projects, and supporting local organization growth; Prevail Bank is a community bank that is continuously working to support the community.
Prevail Bank's Charitable Contributions program is available for local nonprofi t organizations in the communities they serve to help local people in need and provide more to their communities. If your organization is interested in applying for funds for a major initiative in your community, review their Community Giving webpage.