Posted on
Aspirus Medford inpatient services director receives national leadership award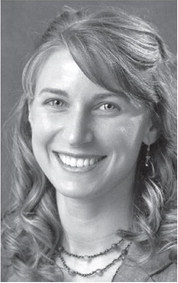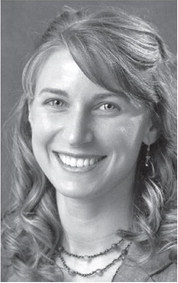 WISCONSIN NEWSPAPER ASSOCIATION FOUNDATION
Jessica Faude, inpatient services director at Aspirus Medford Hospital was awarded with the 2020 HD Nursing Outstanding Leadership Award.
HD Nursing is a patient safety solutions company dedicated to improving falls and injury management across the continuum of care. This award is presented to a person who excels in the following four categories: 1. Demonstrates strong leadership in the face of change and adversity 2. Propels evidence based patient care and clinic quality regardless of current barriers 3. Facilitates collaboration between stakeholders; particularly IT and clinical operations 4. Maintains strong communication between HD Nursing and core stakeholders Faude was nominated for this award by the Hester Davis Falls Prevention Group. "I was very excited to see Jessica get recognized for this award. This last year has required many changes to the way we provide healthcare at Aspirus Medford Hospital, but through it all, our teams have been able to keep quality healthcare in the forefront as can be seen by the recognition Jessica received from this national organization," said Barb Lato, vice president of patient care and chief nursing officer at Aspirus Medford Hospital.
Faude is not only the chair of the Aspirus system falls team who helped Aspirus Medford achieve 300 consecutive days without a fall in 2020, but she played an imperative role when the disaster medical assistance team (DMAT) arrived in Medford to provide additional healthcare staff when COVID-19 surged in Wisconsin this past fall. She also earned her masters of science in nursing from Capella University in October 2020.
"I am truly honored to receive this recognition. I feel so fortunate to work at an organization that values high quality patient care and ensuring a safe environment for our patients. I'm also grateful to have been given the opportunity to lead initiatives throughout our hospital and Aspirus system that impact our patients in such a positive manner. It is very humbling and inspiring to work with such a great team of professionals at Aspirus. I truly feel this award is for our entire team," said Faude.