Posted on
Chamber plans drive-through holiday e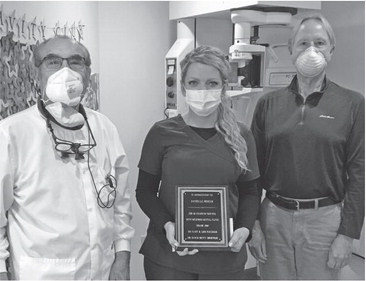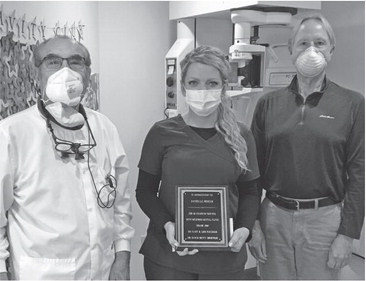 vent The Medford Area Chamber of Commerce is reminding people that "There's No Place Like Home this Christmas" with a weekend of activities planned for November 27-30.
The fun starts on Friday, Nov. 26 from 6 to 9 p.m. with a drive through Santa's Workshop. Visitors start at City Hall and go north along the railroad tracks to Main Street where there will be lights and characters. They should continue to follow the signs through the downtown and turn onto Wisconsin Ave. by the State Street Bridge. River of Hope church will be holding a live nativity scene at the corner of State St. and Wisconsin Ave.
The trail continues north along Wisconsin Ave., crossing Hwy 64, and ending with a drive through the Holiday Magic light display on the Medford Riverwalk sponsored by the Medford Kiwanis and Rotary clubs, Holy Rosary Catholic Church and other clubs, businesses and organizations.
Chamber director Sue Emmerich reminds people to stay in their cars through the tour as it is a socially distanced event.
On Saturday, the Chamber encourages people to "shop small" as part of small business Saturday with specials at businesses around the community.
On Sunday, starting at 3 p.m., the Chamber is hosting a Virtual Shop Showcase in partnership with Holy Rosary Catholic Church with live feeds from area businesses on the Chamber's Facebook page. Retail members will display items available for purchase and customers will be able to complete their shopping without leaving home.
Emmerich explains this is a new activity they are trying to attempt to boost sales for area retailers while allowing people to remain safe at home. Mayor Mike Wellner will be one of the hosts for the program which is expected to be done in time for people to tune into the Packers game that night On Monday, Nov. 30, the Chamber will open bidding on its popular Christmas Trees for Charity event. Groups interested in decorating a tree for their favorite charity should contact the Chamber offi ce about getting one. People may post bids online for their favorite tree with the charities receiving the money raised. Throughout the holiday season, the Chamber will once again sponsor the Mitten Tree in the pocket park on Main Street. It will be stocked throughout the holiday season for anyone in need of mittens to take what they need.
Throughout the holiday and in keeping with the theme that "There's No Place Like Home" community members are urged to be on the lookout for Dorothy's Ruby Slippers for a chance to win a prize. The slippers will be moved to a new location each week.