Posted on
Marathon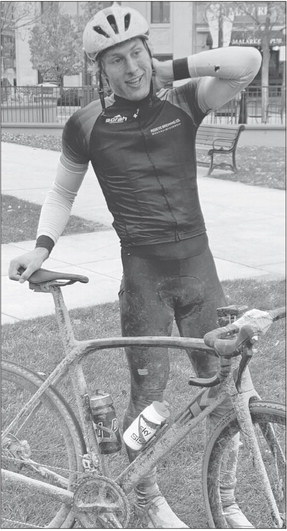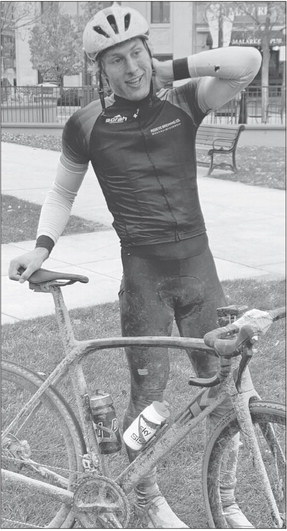 COMMUNITY LIVING
Send Marathon news to: RR@tpprinting.com phone: 715-223-2342 fax: 715-223-3505 P.O. Box 677 103 West Spruce Street Abbotsford, WI 54405 Can corral
The Scouts BSA Troop 458 of Marathon will remove its can corral at village hall by Friday, Nov. 6. The corral will be replaced next spring after the weather turns, or around April 1. Any questions may be directed toward Steve at 715-432-3518.
History chats
Marathon County Historical Society History Chats will continue with new topics, including one focussed on Marathon City.
Ben Clark and Gary Gisselman host these chats every Thursday at 12:30 p.m. on different chapters of history from across Marathon County. They are presented in conjunction with the Marathon County Public Library. Each session begins with a short presentation (10-15 minutes) followed by answers to audience questions.
History Chats are streamed live on the Historical Society's Facebook page and YouTube Channel, and are archived for later viewing at the same places.
Upcoming dates and topics are: Early Medical History
_ Nov. 5, "Marathon County's Asylum, Sanitarium, Home and Hospital."
_ Nov. 12: "Father Daniels of Marathon City."
_ Nov. 19: "George Cook of Unity."
_ Dec. 3: "The Honorable Louis Marchetti."
_ Dec. 10: "Councilwoman Helen Ohm."
_ Dec. 17: "Ollie Bache-Wiig"
_ Dec. 24: "Santa Claus Visits Marathon County."
St. Matthew's
St. Matthew's Evangelical Church, Marathon City, has announced that church members at a Voters Meeting on Oct. 25 cast a unanimous ballot to move forward with a Little Lions Child Care Center at a cost not to exceed $2 million. The child care center will be built on property directly east of Marathon Area Elementary School.
The church members agreed to borrow up to $600,000 from a local lending institution for the project and to permit a Child Care Team to spend up to $10,000 for furnishing the child care center.
Church merger
Church members at St. John's Evangelical Church and Zion Lutheran Church, both in the town of Rib Falls, voted at an open forum held Oct. 11 to submit a merger proposal to St. Matthew's Evangelical Church, Marathon City, for a possible counter proposal.
COVID dashboard
Marathon Public Schools has reported eight of its 852 students have currently tested positive for COVID-19. Three of the students are in grades PK-5, one at Marathon Venture Academy and one at Marathon High School.
Light up Marathon
The Marathon Lions Club and Arrow Tap tavern have announced upcoming holiday events.
A house and business decorating contest held will be held Saturday, Dec. 5, through Friday, Dec. 18. Judging will take place Sunday, Dec. 20.
A downtown tree decorating contest will be held with trees that will be placed at the Marathon Heritage Center. Plastic ornaments and lights can be donated to the Arrow Tap by Saturday, Dec. 5.
A chili contest at Arrow Tap will be held Saturday, Dec. 5, with a winner announced at 4 p.m.
For more information, contact the Arrow Tap at 715-443-3233.
Military donation
Wisconsin soldiers and veterans will benefit from a military care donation drive hosted by Peoples State Bank's nine retail locations in central, northern and southeastern Wisconsin, including Marathon City.
The donation drive runs through Veteran's Day, Nov. 11. The collection acts as a way for everyone to honor veterans and active military for their service. The public is encouraged to drop off items at the donation bins located at all Peoples State Bank locations.
Donation items needed include non-perishable food items, batteries, blankets, stamps and toiletries. Donations are given to the Rhinelander Military Support Group, which sends them to Wisconsin soldiers overseas and to agencies serving veterans in Wisconsin.
"Peoples is proud to collect items for our active military service personnel and veterans," said Scott Cattanach, president and CEO of Peoples State Bank. "We often take for granted their sacrifice—but enjoy our country's freedoms and security. Let's remember them this Veteran's Day and donate to show our thanks."
"I know firsthand how incredibly uplifting these packages can be, having received one from the Rhinelander Military Support Group while I served in Iraq," said Craig Lau, northern market president and central Wisconsin commercial banking team leader of Peoples State Bank. "This is one small way that we can show our veterans and active military members that we appreciate everything that they do for our country."
Because of the pandemic, the Rhinelander Military Support Group will store all donated items for two weeks prior to shipping them. Last year, Peoples collected more than 7,500 donated items and more than $1,300 in cash for the Rhinelander Military Support Group. A full list of suggested donation items can be found on the Peoples State Bank website at bankpeoples. com/Military-Care-Package-Drive, or at each location.