Posted on
Marathon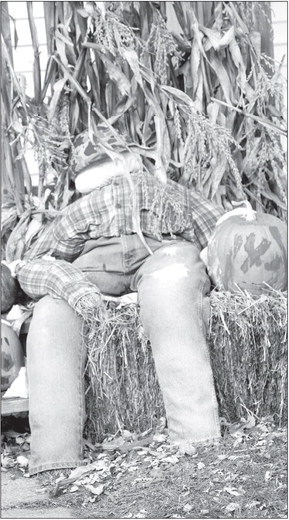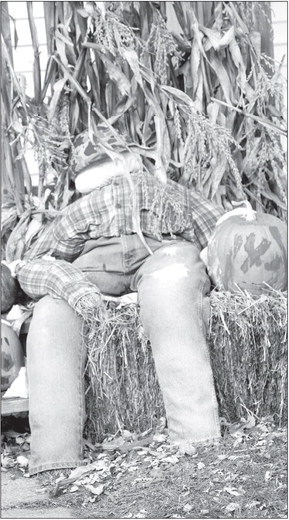 COMMUNITY LIVING
Send Marathon news to: RR@tpprinting.com phone: 715-223-2342 fax: 715-223-3505 P.O. Box 677 103 West Spruce Street Abbotsford, WI 54405 Military donation
Wisconsin soldiers and veterans will benefit from a military care donation drive hosted by Peoples State Bank's nine retail locations in central, northern and southeastern Wisconsin, including Marathon City. The donation drive runs through Veteran's Day, Nov. 11. The collection acts as a way for everyone to honor veterans and active military for their service. The public is encouraged to drop off items at the donation bins located at all Peoples State Bank locations.
Donation items needed include non-perishable food items, batteries, blankets, stamps and toiletries. Donations are given to the Rhinelander Military Support Group, which sends them to Wisconsin soldiers overseas and to agencies serving veterans in Wisconsin.
"Peoples is proud to collect items for our active military service personnel and veterans," said Scott Cattanach, president and CEO of Peoples State Bank. "We often take for granted their sacrifice—but enjoy our country's freedoms and security. Let's remember them this Veteran's Day and donate to show our thanks."
"I know firsthand how incredibly uplifting these packages can be, having received one from the Rhinelander Military Support Group while I served in Iraq," said Craig Lau, northern market president and central Wisconsin commercial banking team leader of Peoples State Bank. "This is one small way that we can show our veterans and active military members that we appreciate everything that they do for our country."
Because of the pandemic, the Rhinelander Military Support Group will store all donated items for two weeks prior to shipping them. Last year, Peoples collected more than 7,500 donated items and more than $1,300 in cash for the Rhinelander Military Support Group. A full list of suggested donation items can be found on the Peoples State Bank website at bankpeoples. com/Military-Care-Package-Drive, or at each location.
Grab and Go Crafts
Children, tweens, and teens can pick up an accordion- style notebook, and pages from discarded children's books, to make their own whimsical literature-inspired notebooks from Monday through Friday, Nov. 2-6, at the Marathon City Branch Public Library. There is no charge for this opportunity. There is a one kit per person limit Make an appointment for a visit or for curbside pickup to retrieve a kit. For more information, call 715-443-2775.
Time change
The Mass schedule at Sacred Heart Catholic Church, town of Cassel, and St. Patrick's Catholic Church, Halder, have changed. Sacred Heart Church will hold Mass on Saturdays at 4 p.m. starting Nov. 7. This will be for the winter. Sunday Mass will be at 8:30 a.m. There will be a weekday Mass every Friday at 8:30 a.m. starting Nov. 6.
St. Patrick's Church will hold Mass on Saturdays at 6 p.m. and Sundays at 10 a.m. Weekday Mass will be held Monday, Tuesday and Thursday at 7 p.m. and Wednesday at 8 a.m.
Virtual gardening
The Marathon County Public Library will offer a free, virtual class taught by Marathon County Extension about the history and importance of heirloom plant on Monday, Nov. 9, 2-3 p.m. on the Zoom platform. Participants must register for the class.
Read aloud
The Marathon County Public Library will sponsor a National Adoption Month Read Aloud on Wednesday, Nov. 11, 10 a.m. to 10:15 a.m. on Facebook.
Virtual Book Club
The Marathon County Public Library Book Club will sponsor a discussion of "Killers of the Flower Moon" by David Gramm on Tuesday, Nov. 11, 1-2 p.m. on the GoTo-Meeting platform.
The Marathon County Historical Society is continuing its History Speaks lecture series over the internet. Presented in conjunction with the Marathon County Public Library, these talks will be streamed to the MCHS Facebook page and YouTube Channel and made available online afterwards as well.
History speaks
On Halloween (Saturday, Oct. 31) at 2 p.m., Kathy Volkmann will present "At Rest: Death and Mourning Customs." This presentation provides a peek into the lives of those who mourned and those who cared for the dead, spanning approximately 1850 to 1950. Viewers will learn about the social history of how our ancestors dealt with death and mourning, and how some of those traditions appear in modern times. The program will include items from Volkmann's personal collection of death and funeral memorabilia, including casket plates, advertising items and memorial photos depicting babies, children and adults after death.
Kathy Volkmann is Curator of Artifacts at the Historical Society. She has an interest in items related to death memorialization and funerals, and enjoys learning about how society has mourned and celebrated the lives of those who have died.
For more information, call the Marathon County Historical Society at 715-842-5750 and leave a message, or email the society at info@marathoncountyhistory. org. us.
Silent retreat
St. Anthony's Spirituality Center, Marathon City, will offer a silent theme retreat, "Separating the Wheat from the Chaff in Our Lives," on Friday through Sunday, Nov. 13-15. The presenters will be Lee Ann Niebuhr, Rita Simon, Elizabeth Schussler and Deacon Mike Harvey. The session will be limited to 21 participants.
Guests will be asked to wear a mask or face covering in common areas except at mealtimes.