Posted on
Marathon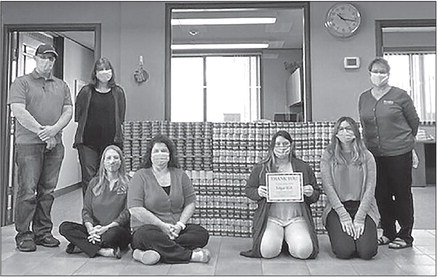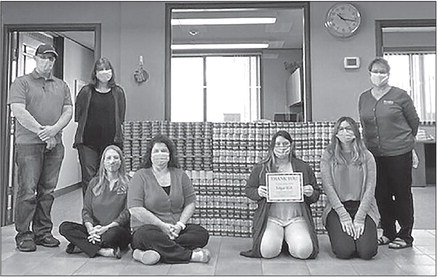 COMMUNITY LIVING
Send Marathon news to: RR@tpprinting.com phone: 715-223-2342 fax: 715-223-3505 P.O. Box 677 103 West Spruce Street Abbotsford, WI 54405 Technology grants
U.S. Department of Agriculture (USDA) Rural Development State Director Frank Frassetto announced that USDA is investing $72 million in grants to help rural residents gain access to health care and educational opportunities. In Wisconsin, CESA 10 is receiving a $1 million grant to implement a distance learning technology upgrade. The Achieving Wisconsin Equity (AWE) Project will allow for cloud-based bridging and provide videoconferencing endpoints at 39 school districts in 14 counties in west central Wisconsin. Marathon School is one of those districts.
Tested positive
St. Mary's School, Marathon, has announced it has changed its lunch protocol and shortened its fall sports seasons after two people at the school have tested positive for COVID- 19. These people and others who will be quarantined will use Google Meets to attend school virtually. The school will suspend its hot lunch program this month and serve a cold lunch. It has cancelled the last two weeks of its football and volleyball seasons.
The school did not specify whether the people with COVID- 19 were students, teachers or support staff.
Silent Book Club
The Marathon County Public Library invites you to turn off the noise and treat yourself to an hour of silent reading, followed by some discussion, during a virtual Silent Book Club on Tuesday, Oct. 20, 7-8 p.m.
Traditionally, silent book clubs bring people physically together for an hour of silent reading in coffee shops, libraries or other public spots. Everyone reads whatever they want and at the end of the hour they get to share a little bit. In these days of quarantining, silent book clubs have gone to virtual platforms.
Join others for a livestream gathering on Central Wisconsin Book Festival Facebook event page. After a short introduction by one of the CWBF committee members, those who would like can comment on what they're reading or where they are. Then, everyone shuts down all their social media for an hour and just reads. After an hour, participants re-open the Facebook Live feed and invite comments about what you read, what you thought of the experience, or whatever else you'd like to share.
Open to the public and no registration required. Call 715-261-7230 for more information.
Medical history
Tune into a series of short, virtual presentations by the Marathon County Historical Society about the history of hospitals in Marathon County in the 19th and 20th centuries, Join Historical Society archivist Ben Clark for a threetalk series spanning the earliest hospitals in the county to healthcare in the 20th century. Think of it as a shorter, episodic version (10-15 minutes) of their popular History Speaks lecture series.
These and other History Chats will be streamed live on Facebook and the MCHS YouTube Channel from 12:30-12:45 p.m. and will be archived for later viewing at the same places, for anyone who missed it or could not make the chats live.
The dates and topics for this lecture series will be
_ Oct. 22: "Ticket Hospitals and Early Medicine in Marathon County."
_ Oct. 29: "The 20th Century Hospitals of Marathon County."
_ Nov. 5: "County Care: the Sanitarium, Asylum, Poor Farm, and Hospital."
For more information, call the Marathon County Historical Society at 715-842-5750 and leave a message, or email them at info@marathoncountyhistory. org.
Silent retreat
St. Anthony's Spirituality Center, Marathon City, will offer a silent theme retreat, "Separating the Wheat from the Chaff in Our Lives," on Friday through Sunday, Nov. 13-15. The presenters will be Lee Ann Niebuhr, Rita Simon, Elizabeth Schussler and Deacon Mike Harvey. The session will be limited to 21 participants.
Guests will be asked to wear a mask or face covering in common areas except at mealtimes.
Encouragement
Patrons of all ages at the Marathon Branch Public Library are welcome to pick up supplies for making cards of thanks and encouragement for health care workers through Oct. 30. Drop off the cards of thanks and library staff will do the rest.