Posted on
Marathon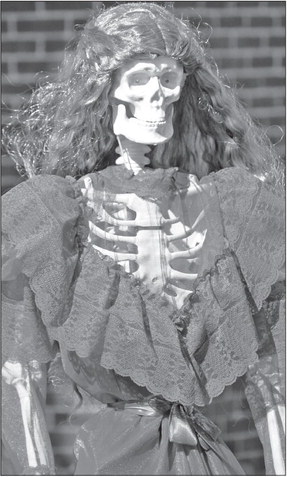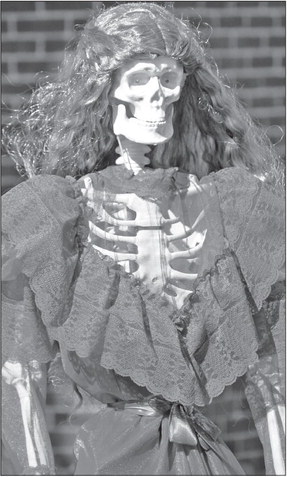 COMMUNITY LIVING
Send Marathon news to: RR@tpprinting.com phone: 715-223-2342 fax: 715-223-3505 P.O. Box 677 103 West Spruce Street Abbotsford, WI 54405 Contact tracing
The Marathon County Health Department is conducting an investigation into who at Marathon Public Schools may be infected with COVID- 19 after it was confirmed that either a staff member or student has tested positive for the disease.
In a letter to parents, district administrator Rick Parks said neither the school nor the health department will identify the names or staff groups who are thought to have the illness in order to protect their privacy.
He said that school staff have tried to be diligent in disinfecting the school in order to control the illness.
Parks said parents can expect a call from the health department if their child is thought to have had close contact with a person with COVID-19. They will tell parents how to get testing, how to monitor symptoms and how to keep others in the home from getting sick.
The school recommends practicing social distancing of six feet, wearing a mask in public and using hand sanitizer.
Hot lunch program
St. Mary's School, Marathon, no longer participates in the USDA hot lunch program and, as a result, school kitchen staff has more flexibility in preparing meals, according to school principal Joseph Koch.
The principal said without the USDA program staff spend less time with paperwork and there is less wasted food. The school has enjoyed homemade bread for lunch, he said.
Without the USDA pro- gram, the school no longer receives USDA commodities but it offers free and reduced priced meals for low income students.
The school hopes to receive community donations for school lunches.
Masks required
St. Mary's School will continue wearing masks to comply with Gov. Tony Evers' extended face mask order due to the COVID- 19 pandemic.
The face mask requirement extends to participants, coaches and spectators at all St. Mary's home sporting events.
Virtual book club
The Marathon County Public Library Virtual Book Club plans to discuss two books in the near future.
One is "The Witch Elm" by Tara French. This novel will be discussed in a GoToMeeting session on Tuesday, Oct. 13, 1-2 p.m. A second book is "Something Is In the Water" by Catherine Steadman. This book will be discussed in a Zoom session Monday, Oct. 19, 1-2 p.m.
Silent retreat
St. Anthony's Spirituality Center, Marathon City, will offer a silent theme retreat, "Separating the Wheat from the Chaff in Our Lives," on Friday through Sunday, Nov. 13-15. The presenters will be Lee Ann Niebuhr, Rita Simon, Elizabeth Schussler and Deacon Mike Harvey. The session will be limited to 21 participants.
Guests will be asked to wear a mask or face covering in common areas except at mealtimes.
Encouragement
Patrons of all ages at the Marathon Branch Public Library are welcome to pick up supplies for making cards of thanks and encouragement for health care workers through Oct. 30. Drop off the cards of thanks and library staff will do the rest.
Open forum
St. John's Lutheran Church and Zion Lutheran Church, both of the town of Rib Falls, will hold an open forum on Sunday, Oct. 11, at 6 p.m. at Zion to discuss a merger proposal. Members of the congregations should bring a copy of the merger proposal with them to the meeting.