Posted on
Send Marathon news to: RR@tpprinting.com ….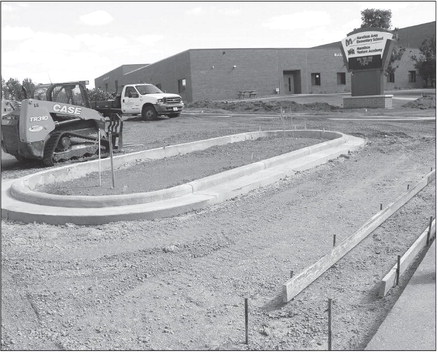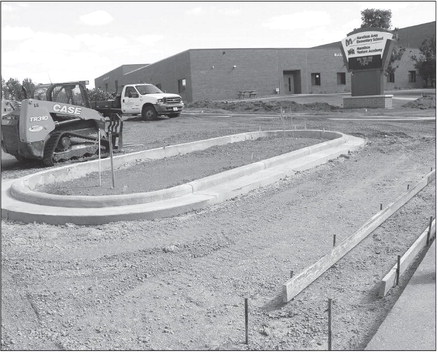 Send Marathon news to: RR@tpprinting.com phone: 715-223-2342 fax: 715-223-3505 P.O. Box 677 103 West Spruce Street Abbotsford, WI 54405 Marathon schools
Marathon school officials have announced new policies for the 2020-21 school year with COVID-19 safety in mind.
The district will begin the school year with doubled bus runs in order to social distance students. Students will be required to wear face masks at school at least through the end of Gov. Tony Evers' executive order. School lunch will be served school gymnasiums to allow for social distancing. Students will not be able to use microwaves to heat up meals. Students, however, will be served a "grab and go" breakfast that can be eaten in classrooms.
At Marathon Area Elementary School/Marathon Venture Academy, students will be taught in cohorts who will have either limited or no contact with other groups of students. Students will get special subject instruction, such as library and art, in their individual classrooms. Band and choir will be taught outside.
Book club
The Marathon County Virtual Library will discuss "The Great Enigma: New Collected Poems" by Tomas Transtromer on Monday, Sept. 14, 5:45 p.m. to 6:45 p.m. as a GoTo-Meeting (online) presentation.
Historical Society
The Marathon County His- torical Society will present a virtual program on the 100th anniversary of the 19th Amendment and women's suffrage Saturday, Sept. 19, 2-3 p.m.
The talk, which is free and open to the public, will be streamed on the MCHS Facebook page and YouTube channel. For more information, contact the Historical Society at 715-842-5750.
Colossal fossils
Children in grades K-5 can register for a virtual 16-week course entitled "Colossal Fossils" on dinosaurs, fossils and mammoths that will be offered in partnership with the Marathon County Public Library. The first class in the course will be given on a Zoom internet platform starting Tuesday, Sept. 8, 4-5 p.m.
Winter plants
As much as most of us would like to deny it, winter is right around the corner. But the Marathon County Public Library and the Marathon County Extension will help you prepare you and your plants for the colder months ahead with a free webinar. The webinar will be offered three different days and times via the Zoom app: on Thursday, Sept. 10, from 2:30 p.m. to 4 p.m.; on Monday, Sept. 14, from 2 p.m. to 3 p.m.; and on Wednesday, Sept. 16, from 5 p.m. to 6 p.m.
Janell Wehr of Marathon County Extension will cover the topic of bringing your houseplants inside and preparing them for surviving the winter. When we bring houseplants inside for the season, they often go through a stressful period due to decreases in light and humidity. It's not unusual for plant to partially or completely defoliate. When our plants are stressed, they are more susceptible to pests and even death. In this class, Wehr will teach methods for reducing stress through reduced light and humidity and strategies for pest management. Wehr will also discuss necessary changes in water management as we move to- ward the winter season.
This event is free and open to the public with registration required. Deadline to register is noon on Wednesday, Sept. 9. On that afternoon, you will be emailed a link to access the meeting on Zoom. For questions, email janell.wehr@wisc.edu. To register, visit https://cutt.ly/xdOfcVz.
Book Festival
In partnership with the Master Gardener Program of Marathon County, the Central Wisconsin Book Festival welcomes author Douglas W. Tallamy for a virtual discussion of his book "Nature's Best Hope" in an online Zoom presentation set for Monday, Sept. 21, 6-7 p.m.