Posted on
Stratford Fire Department saves Rozellville supper club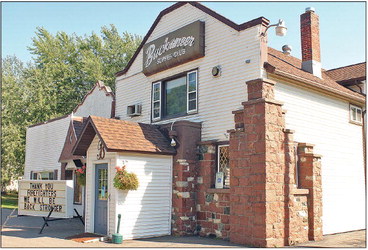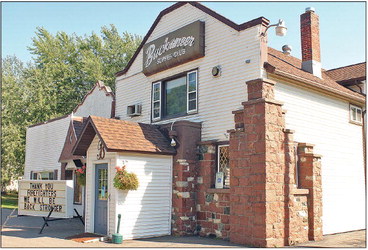 Quick response by local firemen early Friday morning saved the Buck-a-Neer supper club in Rozellville, according to Stratford Fire Chief Tim Carey.
The chief said firemen appeared on scene 13 minutes after residents in one of two apartments above the supper club called in a kitchen fire at 2:32 a.m. He said Stratford firemen, who showed up from satellite stations in Green Valley and Fenwood, quickly knocked down the fire that had spread to an attic area.
Carey, who lives near Rozellville and was first on scene at the fire, said his department's rapid response helped save the supper club and
BUCK-A-NEER/ prevent what could have been a bigger blaze that would have engulfed numerous nearby buildings.
"This was the best save I've had in 22 years on the department," said the chief. "We were just minutes away from the fire getting out of control."
Carey said he responded to the scene and saw black smoke rolling out of both eaves of the supper club building. He called for mutual aid, including a ladder truck from the McMillan Fire Department. Firemen from Edgar, Hewitt, Marshfield, Marathon, Auburndale, Mosinee, Kronenwetter, McMillan and Spencer responded to the fire.
Carey estimated 50 firemen on scene at the fire. He praised his firemen for putting past training to good use.
"I have a really good group of officers and firefighters," he said. "They know exactly what to do."
The fire chief said the apartment that suffered the kitchen fire has signifi cant damage, but the second apartment has none. The supper club itself has minimal smoke and water damage, Carey said.