Posted on
Send Marathon news to: RR@tpprinting.com ….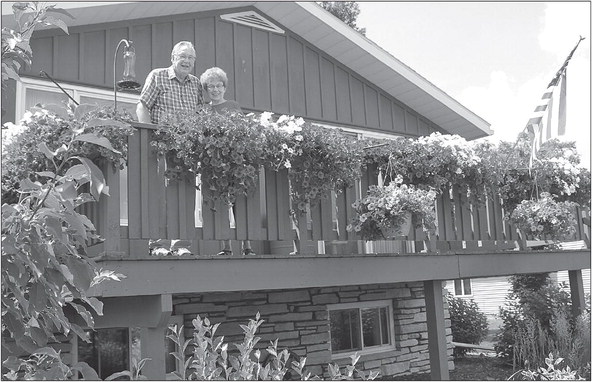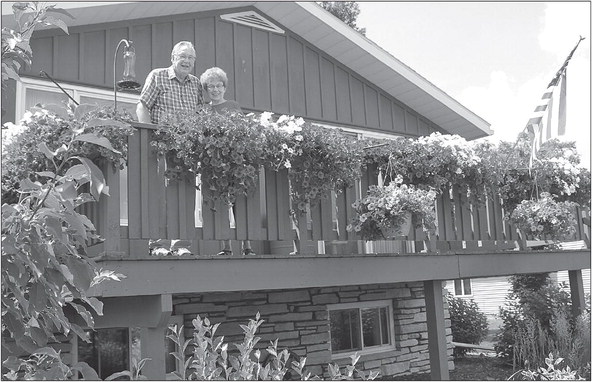 Send Marathon news to: RR@tpprinting.com phone: 715-223-2342 fax: 715-223-3505 P.O. Box 677 103 West Spruce Street Abbotsford, WI 54405 On campus
UW-Milwaukee has announced Spencer Krautkramer, Marathon, has been named to the spring 2020 dean's list. He attends the College of Engineering and Applied Science.
UW-Platteville has named Hunter Reed, Athens, a software engineering student, to its dean's list for the spring 2020 semester.
Winona State University has announced Brianna Balz and Brooke Balz, both of Marathon, have been named to the 2020 spring semester dean's list. To qualify for the list, a student must take at least 12 credits and earn a 3.5 GPA. Additionally, the college announced that Brianna Balz has earned a bachelor of science in nursing with cum laude honors.
Spring raffle
The Rib Falls Lions Club has rescheduled its spring raffle event for Monday, Aug. 3, at noon. The drawing will be held live via Facebook through the Rib Falls Lions Facebook page. Normal festivities will not be held.
Birth
A son, Darin "Tripp" James, was born to Dann and Taylor Weiks, Marathon, on July 17, 2020, at the Aspirus Wausau Hospital. The infant weighed eight pounds, 10 ounces and measured 21 inches at birth.
Tailgate Party
St. Mary's Catholic Church, Marathon, has announced it will not hold its Packer Tailgate Party as normal due to the COVID-19 pandemic, but the church will hold the event's cash raffle.
Summer hours
St. Matthew's Evangelical Lutheran Church, Marathon, is holding summer hours church services on Thursdays 7:30 p.m. and Sundays at 9:30 a.m. through Sept. 3 and 6.
Pastor Jon Hadler will lead 8 a.m. church services at St. John's Church, Rib Falls, on the first and second Sundays of the month and at Zion Lutheran Church, Rib Falls, on the third, fourth and fifth Sundays of the month.
Grab and go
The Marathon City Branch Public Library will supply a curbside pick-up kit for young readers to decorate a royal crown Monday through Friday, Aug. 10 through Aug. 14.
Graduation
Marathon High School has scheduled an in person graduation ceremony for Saturday, Aug. 8, 10 a.m. on the football field with a list of COVID-19 precautions. A rain date has been scheduled for Sunday, Aug. 9, 10 a.m.
Each graduate will be allowed up to four immediate family members to attend. These people include parents, step-parents and siblings. Gates will open at 9:30 a.m. and families, depending on where they have assigned seats, will enter wearing required masks in one of three entrances.
People who are not feeling well or who have been exposed to someone with COVID- 19 should not attend the graduation. Those attending will be asked to sign-in in order to facilitate contact tracing should anyone at the ceremony contract COVID-19.
Graduates will receive their diplomas and use hand sanitizer afterwards. No hugging or shaking hands will be allowed. Immediate family members will be allowed to take photographs together.
Caps and gowns this year will not be allowed to be altered.
The ceremony will be shortened with no band or choir performances. Student speakers will give speeches after microphones have been sanitized.
St. Mary's School
St. Mary's School principal Joe Koch has written to parents about tentative plans for school in the fall during the COVID-19 pandemic.
The school, he said, is planning for every day Monday through Friday instruction from 7:40 a.m. to 2:50 p.m.
Masks and face shields will be optional for students. They should bring their own water bottles to school.
Parents will be able to optout their children from school due to COVID-19 concerns but they must fill out a required form. If parents do not submit the form, students who do not attend school because of COVID-19 concerns will be considered truant.
The school requests parents keep sick children at home. It asks parents not to give students Tylenol or other medicine simply to reduce fevers.
Koch emphasizes that the COVID-19 situation is fluid and may change as the pandemic changes.