Posted on
Send Marathon news to: RR@tpprinting.com ….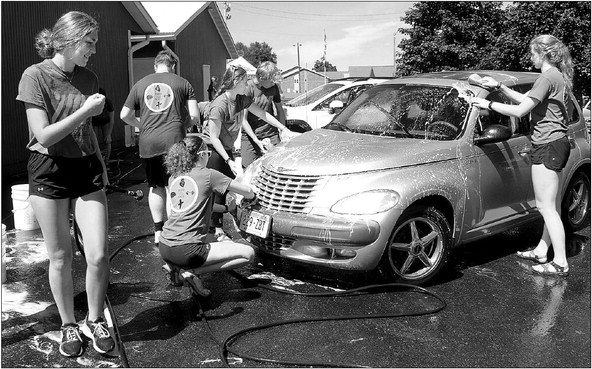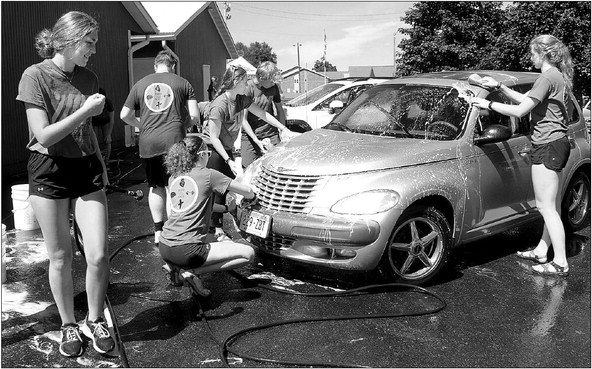 Send Marathon news to: RR@tpprinting.com phone: 715-223-2342 fax: 715-223-3505 P.O. Box 677 103 West Spruce Street Abbotsford, WI 54405 Graduation
Marathon High School has scheduled an in person graduation ceremony for Saturday, Aug. 8, 10 a.m. on the football field with a list of COVID-19 precautions. A rain date has been scheduled for Sunday, Aug. 9, 10 a.m.
Each graduate will be allowed up to four immediate family members to attend. These people include parents, step-parents and siblings. Gates will open at 9:30 a.m. and families, depending on where they have assigned seats, will enter wearing required masks in one of three entrances.
People who are not feeling well or who have been exposed to someone with COVID-19 should not attend the graduation. Those attending will be asked to sign-in in order to facilitate contract tracing should anyone at the ceremony contract COVID-19. Graduates will receive their diplomas and use hand sanitizer afterwards. No hugging or shaking hands will be allowed. Immediate family members will be allowed to take photographs together. Caps and gowns this year will not be allowed to be altered.
The ceremony will be shortened with no band or choir performances. Student speakers will give speeches after microphones have been sanitized.
St. Mary's School
St. Mary's School principal Joe Koch has written to parents about tentative plans for school in the fall during the COVID-19 pandemic.
The school, he said, is planning for every day Monday through Friday instruction from 7:40 a.m. to 2:50 p.m.
Masks and face shields will be optional for students. They should bring their own water bottles to school.
Parents will be able to optout their children from school due to COVID-19 concerns but they must fill out a required form. If parents do not submit the form, students who do not attend school because of COVID- 19 concerns will be considered truant.
The school requests parents keep sick children at home. It asks parents not to give students Tylenol or other medicine simply to reduce fevers.
Koch emphasizes that the COVID-19 situation is fluid and may change as the pandemic changes.
Legion auxiliary
The American Legion Auxiliary, Alois Dreikosen, Unit 469 meeting met July 9 at the Marathon Municipal Building.
Colleen Handrick called the meeting to order with 11 members present. Opening meeting protocol was followed. The March meeting minutes will be approved at next month's meeting.
There were no outstanding bills. Edee Zueleger made a motion to set the price for raffle tickets that will be sold in the future. Motion carried. Badger Girl money was refunded. Betty Blume made a motion to accept the treasurer's report. Motion carried.
Membership chair Bonnie Schult reported there are 102 members. Memberships are now due. No new members can be accepted until September. Schult announced July birthdays.
A thank you card was received from Copperleaf for the poppies delivered to the residents on Memorial Day. A thank you note was read from Katrina Fredrickson for the scholarship she received.
A donation was received from the Sharon Seubert Me- morial Fund.
Zuleger commended Betty Blume who presented the service recognition program at Copperleaf and Colleen Handrick who worked with Copperleaf to schedule the program.
An auxiliary county meeting will be Sunday, July 12, at Marathon Sports Center at 1 p.m. Dinner at 1:45 p.m.
The Softball League coordinator is doing a t-shirt sale for players to help offset the loss of revenue from not having the concession stands. Profits will be split between the softball program and auxiliary.
Marathon Athletic Club is looking for sponsors for their second annual golf outing. After discussion, a motion passed to make a donation.
Closing meeting protocol was followed and the meeting was adjourned.
The next meeting will be held Thursday, Aug. 13, at 6:30 p.m., with the place to be determined.
On campus
The Northcentral Technical College (NTC) Foundation has announced several Marathon High School graduates have received scholarships to attend NTC in the fall. They aren Cameron Blount, Tyler Cliver, Lucas Feck, Carly Frombach, Joshua Heerts, Tracy Hoefs, Jared Seymour, Noah Streveler, Kyle Verville and Bryn Kennedy.