Posted on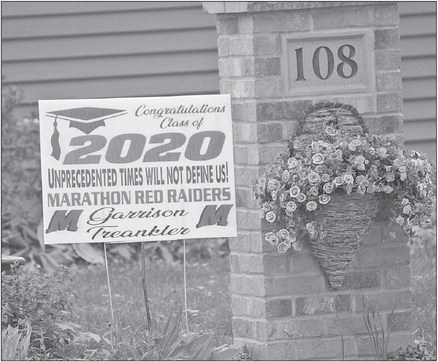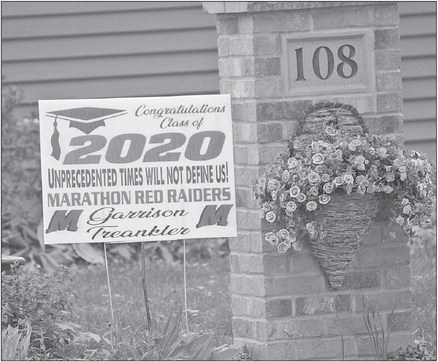 Send Marathon news to: [email protected] phone: 715-223-2342 fax: 715-223-3505 P.O. Box 677 103 West Spruce Street Abbotsford, WI 54405 On campus
Former Marathon resident and Marathon High School graduate William Reiche and his wife, Elizabeth (Kleiner) Reiche ( Lakeville, Mn.), have recently received their medical degrees from Des Moines University's College of Osteopathic Medicine.
Reiche is a 2014 graduate of UWMadison, while his wife, Elizabeth, is a 2016 graduate of Iowa State University.
The couple will begin a three-year residency program in Omaha, Neb., in June. Dr. Will Reiche has accepted a residency placement at Creighton University Hospital, Omaha, Neb., where he will work in Internal Medicine and aspires to specialize in gastrointestinal medicine. Dr. Elizabeth Reiche has accepted a residency placement at the University of Nebraska Medical Center, specializing in emergency medicine.
Will is the son of Jeff and Jill Reiche of Rhinelander.
Library is closed
In order to mitigate the risk of COVID-19 (coronavirus), the Marathon County Public Library's headquarters in Wausau and its branches throughout the county will remain closed to the public through June 15. The library will continue to provide library services such as contact- free curbside pickup, free Wi-Fi outside of branch buildings, online programming and reference phone calls and emails. In addition, due dates and fines are suspended during this time.
The library will prepare each branch location for a gradual reopening that is compliant with CDC and Marathon County Health Department guidelines for safety and hygiene under pandemic conditions. The Marathon County Library Board will review these plans and preparations at its next meeting on Monday, June 15, and further decisions on the library's reopening will be made at that time.
St. Mary's services
St. Mary's Church, Marathon, has announced it will hold services Saturday and Sunday, May 30 and 31, under diocesan rules for COVID-19. Attendance will be limited to 140 people in church. This number equates to one quarter of the church capacity.
The services will be Saturday at 4 p.m. and Sunday at 7 a.m., 8:30 a.m. and 10 a.m. No hymnals will be used and social distancing will be enforced. Parishioners are to enter from Market Street and leave by the parking lot exit. Those who attend Mass will be required to sign in. This will assist the church with contact tracing should someone contract COVID-19.
Summer worship
St. Matthew's Church, Marathon, has announced summer worship times through September 6. Services will be held Thursday at 7:30 p.m. and Sundays at 9:30 a.m.
Computer help
Marathon County Public Library staff can provide assistance in a variety of areas, including basic computer skills, saving and moving digital files, using Microsoft Office (Word, Excel, etc.), social media (Facebook, Twitter, etc.), using the library's online resources and more.
Due to precautions to prevent the spread of the COVID- 19 virus, the library has halted one-on-one, face-toface appointments. However, you can contact staff at the Wausau reference desk at 715-261-7230 between 9 a.m. and 5 p.m., Monday-Friday; send an email to [email protected] and describe the assistance you need.