Posted on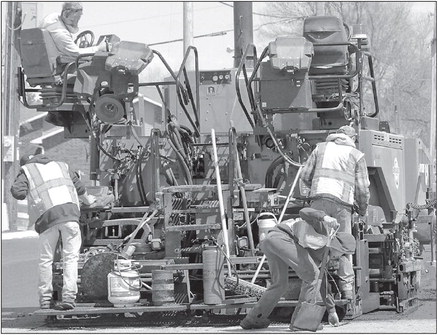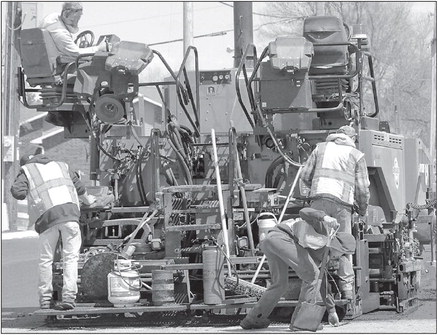 Send Marathon news to: [email protected] phone: 715-223-2342 fax: 715-223-3505 P.O. Box 677 103 West Spruce Street Abbotsford, WI 54405 Book donation
Schools, libraries and other educational institutions have been closed for months due to the COVID-19 pandemic, but some Marathon County Public Library (MCPL) staff members found a way to get muchneeded books into the hands of area students during the closure.
Over the past several weeks, staff at MCPL's Wausau headquarters has arranged for children's books to be donated to local school districts, as well as to the United Way of Marathon County. The donated books were removed from the library's collection and would normally have been donated to the Friends of the Marathon County Public Library to be sold at one of the group's quarterly book sales. But since those sales won't be held in the near future due to the ongoing pandemic, giving the books to local schoolchildren was the next logical idea.
Staff arranged for the books to be distributed throughout the Athens, Edgar, Marathon City, Mosinee, DC Everest, Spencer and Stratford school districts.
So far, more than 3,500 books – over 100 full boxes – have been donated to local school districts. Some districts have handed the books out to families who have visited local school lunch pickup sites while others have given the books to students who visit school to pick up other materials.
Another 250 books have been donated to the United Way, which the organization plans to distribute to different locations around the area.
The Marathon County Library has nine locations across the county, including in Wausau, Athens, Edgar, Hatley, Marathon City, Mosinee, Rothschild, Spencer, and Stratford. All locations closed to the public on March 17 due to COVID-19, but currently plan to reopen on Tuesday, May 26, when Wisconsin's current Safer at Home order expires.
Sale postponed
The 32nd annual Marathon City Community Garage Sale will be postponed. Contact Carol Salber at 715-581-4444 or [email protected] with any questions.
Be Strong/ Rebel Ride
The 20th annual Be Strong/ Rebel Ride event to benefit Special Olympics held a fund raising raffle. Winners include $500, Dean Dversdall, Frederic; $400, Glen Seidl, Auburndale; $300, Joan Bowen, Schofield; $250 and $200, Jason Strasser, Mosinee; $150, Sharon Dinges, Merrill; $100, Jaci Seliger, Wausau; $100, Fresh Country Aire, Stratford; $100, Spencer Holbach, Edgar; $100, Colleen Handrick, Marathon; $50, Doug Kops, Colby; $50, Carrie Erickson, Winston-Salem N.C., $50, Robin Holbach, Edgar; $50, Justin Fritsch, Wrightstown; and $50, Mary Retzlaff, Wausau.
The Be Strong/Rebel Ride event has been rescheduled for Saturday, Sept. 12.
Curbside service
Since the Marathon County Public Library closed on March 17 due to concerns over COVID-19, area patrons have not been able to check out new materials. But that changed this week when all nine locations began offering curbside service to the public. Curbside service will last for the duration of the library's closure, which is expected to last through May 25. Upon arrival, patrons should call the library to let them know that they have arrived. In Marathon City, staff will use the drive-through to hand off library materials.
Marathon's pickup times are Monday, Tuesday, Thursday and Friday, 9:30 a.m. to 4 p.m., and Wednesday, 10 a.m. to 6 p.m.