Posted on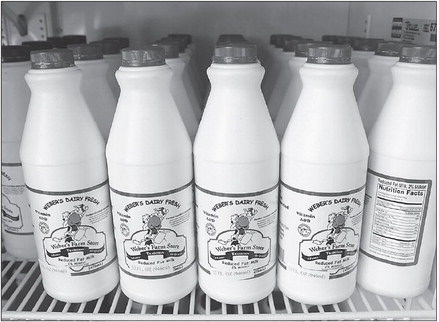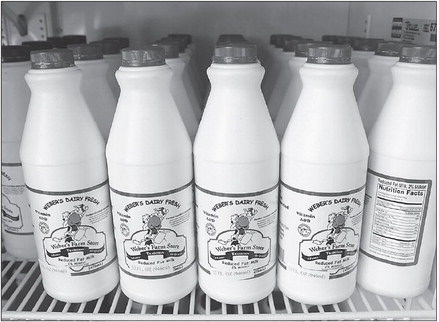 Send Marathon news to: [email protected] phone: 715-223-2342 fax: 715-223-3505 P.O. Box 677 103 West Spruce Street Abbotsford, WI 54405 St. Mary's honor roll
St. Mary's School has announced its honor roll for the third quarter of the 2019-20 school year.
High honors with distinction Grade 8: Lily Gage.
High honors
Grade 8: Ella Altfillisch, Marissa Kaiser, Jacob Sommers.
Grade 7: Anna Chesek, Katie LeBlanc, Kiley Mader, Cody Radtke, Cayden Sapinski.
Grade 6: Anika Kolka.
Honors
Grade 8: Ethan Hackel, Nathan Huebsch, Lauren Karlen, Madisyn Lang, Payton Lawrence, Lena Putnam, Cassidy Seubert.
Grade 7: Morgan Gore, Katherine Paul, Paige Sauter.
Grade 6: Samuel Altenhofen, Teresa Chesek, Logan Gore, Mylee Haehlke, Luke Hoenisch and Spencer Seubert.
Absentee voting
Village of Marathon City administrator Andy Kurtz recommends local citizens submit mail-in absentee ballots for the May 12 congressional special election and for future elections, as well. The village, he said, has produced three videos located on the village's website that explain to voters exactly how to request, fill out and send back an absentee ballot.
The videos are located at https://www.marathoncity. org/government/voting/vot- ing-video-guides/
Teacher motorcade
Staff at Marathon Area Elementary School and Marathon Venture Academy plan to hold a teacher motorcade through Marathon City on Thursday, April 23, starting at 4 p.m.
The motorcade will give students an opportunity to see their teachers while practicing social distancing.
Computer help
Marathon County Public Library staff can provide assistance in a variety of areas, including basic computer skills, saving and moving digital files, using Microsoft Office (Word, Excel, etc.), social media (Facebook, Twitter, etc.), using the library's online resources and more.
Due to precautions to prevent the spread of the COVID- 19 virus, the library has halted one-on-one, face-toface appointments. However, you can contact staff at the Wausau reference desk at 715-261-7230 between 9 a.m. and 5 p.m., Monday-Friday; send an email to [email protected] and describe the assistance you need (try to be specific) ; participate in live chat between 9 a.m. and 5 p.m., Monday- Friday.
Scouting for Food
The Marathon Scouts BSA Troop 458 Scouting for Food program is being changed this year to accommodate the disruption of the COVID-19 virus. Instead of picking up food for the Edgar/Marathon Circle of Joy, the troop will take cash donations for the food pantry through Thursday, April 30.
This decision has been made by the Samoset Council to ensure that Scouts remain safe, while the Scouting for Food program goes on.
All of the dollars raised will be directed to the Marathon/ Edgar Circle of Joy. If you'd like to send a check, make it out to Circle of Joy, c/o Darlene Berg, P.O. Box 309, Edgar, WI 54426, or you may text "give food" to 844-615-4269 to donate now or visit www.samoset. org/SFF
Heritage Center
The Marathon City Heritage Center will not be open in April and May due to COVID- 19.