Posted on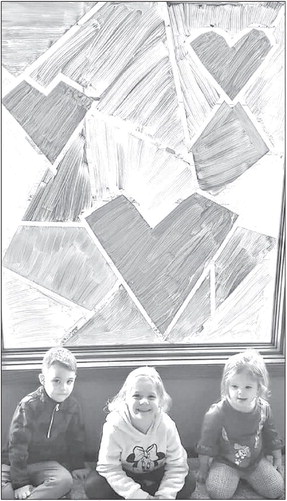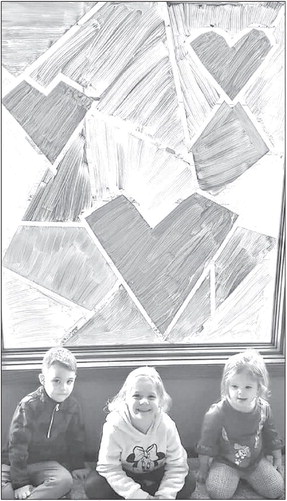 Send Marathon news to: [email protected] phone: 715-223-2342 fax: 715-223-3505 P.O. Box 677 103 West Spruce Street Abbotsford, WI 54405 Scouting for Food
The Marathon Scouts BSA Troop 458 Scouting for Food program is being changed this year to accommodate the disruption of the COVID-19 virus. Instead of picking up food for the Edgar/Marathon Circle of Joy, the troop will take cash donations for the food pantry through Thursday, April 30.
This decision has been made by the Samoset Council to ensure that Scouts remain safe, while the Scouting for Food program goes on.
All of the dollars raised will be directed to the Marathon/ Edgar Circle of Joy. If you'd like to send a check, make it out to Circle of Joy, c/o Darlene Berg, P.O. Box 309, Edgar, WI 54426, or you may text "give food" to 844-615-4269 to donate now or visit www.samoset.org/ SFF
Birth
A daughter, Stella Rae, was born April 7, 2020, to Ryan and Brittany Wokatsch, Rib Mountain.
Grandparents are Randy and Kerry Wokatsch, Marathon and Mike and Tammy Sirion, Ogema. Great-grandparents are Joan Utecht, Brokaw, Caroline Wokatsch, Wausau, Robert Reinke, Hartford and Myron and Barb Peche, Medford.
Heritage Center
The Marathon City Heritage Center will not be open in April and May due to COVID-19.
High school honor roll
Marathon High School has announced its third quarter honor roll for the 2019-20 school year.
High Honor Roll
Seniors: Mira Beranek, Kyli Blume, Tyler Cliver, Sierra Eckardt, Emily Exline, Lucas Feck, Katrina Fredrickson, Bradyn Free, Sarah Fritz, Madigan Fuhrman, Grace Gage, Sierra Gage, Luke Hahn, Devin Hall, Jocelyn Hamann, Emma Handrick, Rebekah Henrichs, Luke Hieronimus, Shane Kahan, Morgan Kahon, Kole Kaldunski, Bailey Karlen, Breanne Karlen, Darin Karlen, Bryn Kennedy, Mavrick Kreager, Logan Ludwig, Joseph Matis, Molly Mohr, Clarke Mouw, Lorelie Peters, Will Prihoda, Sophia Schalk, Jared Seymour, Marguerite Stoffel, Peyton Timler, Nathan Trawicki, Garrison Treankler, Cassandra Tucker, Shawn Williams.
Juniors: Emma Baeseman, Anna Cleven, Colton Free, Alexander Gosse, Michael Hahn, Dakota Hall, Kaitlyn Kaiser, Reed Klinger, Cullen Krasselt, Hope Krautkramer, Jaicee Kunkel, Cayd Luther, Mikayla Mathwich, Alexa Mroczenski, Jocelyn Opela, Piper Pietrowski, Kaitlyn Rusch, Jake Sweno, Jared Sweno, Keean Turnquist, Kristoffer Twerberg, Matthew VandeBoom, Steven Vesnefsky, Brock Warren.
Sophomores: Jenna Aschbrenner, Angela Baumann, Emily Duberstein, Noah Fritz, Noah Gage, McKenna Haehlke, Alyssa Hall, Laci Hoeksema, Trinity Hornung, Brooke Jourdan, Alexandria Kraimer, Vanessa Krueger, Elizabeth LaQua, McKinnley Marks, Margaret Mouw, Abigail Plachetka, Jada Prihoda, Kayla Radtke, Benjamin Robbins, Laila Smith, Nicholas Sommers, Chloe Sonnentag, Lindsey Sparr, John Stoffel, Kendra Stoffel, Jonah Streveler, Julianna Thurs, Sofia Tylinski, Katelyn Underwood.
Freshmen: Saul Beranek, Ian Blake, Alec Buchberger, Ava Buchberger, Jalyn Burish, Emma DeBroux, Jaron Gage, Andrew Goergen, Charlotte Gruetzmacher, Pierson Hamann, Trey Hanke, Brianna Hieronimus, Grace Kahon, Grant Koch, Jersey Lobner, Andrew Love, Madeline Martin, Sierra Meyer, Korin Mroczenski, Ahlexis Dru Nowak, Elizabeth Paul, Taylor Pawlowicz, Ashley Phakitthong, Meridith Poremba, Kali Prihoda, Grace Riesgraf, Katie Robbins, Derek Scheiderer, Ashley Seliger, Ian Skala, Ryan Smith, Griffi n Treankler, Logan Werner.
Honor Roll Seniors: Zachary Baumann, Cameron Blount, Elizabeth Boehm, Doran Exline, Makayla Folan, Erica Guralski, Hannah Hornung, Mercedes Lobner, Aaron Schumacher, Nathan Seubert, Mikaela Wood, Roberto Zavaleta.
Juniors: Theodore Baeseman, Jaidyn Carlson, Samuel Dick, Kylie Draeger, Maricruz Gomez, Hunter Krautkramer, Allyson Lahnala, Samuel Matis, Erika Moore, Chentaly Phakitthong, Madalyn Phelps, Lyndsay Pintor, Aria Quiggle, Emily Stieber, Connor Strasser.
Sophomores: Katlyn Bahr, Stefani Chesek, Matthew Dzwonkowski, Ethan Gacke, Noah Gajewski, Brett Gertschen, Lucille Hahn, Nathan Hanke, Kyle Hollenbeck, Jaden Koeller, Regan Lobner, Ella Mader, Kyle Rauen, Camryn Sapinski, Nicholas Van-Rixel, Allison Wokatsch.
Freshmen: Matthew Annis, Hannah Baldeshwiler, Peter Chesek, David Duberstein, Brandon Jorgensen, Daniel LaQua, Chloe LaValley, Jacob Lo, Parker Mathwich, Megan Oertel, Mason Seehafer, Cheyenne Wichlacz, Zachary Witberler.