Posted on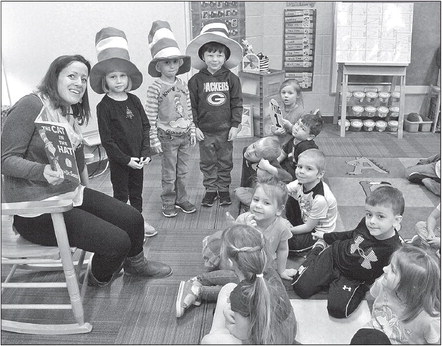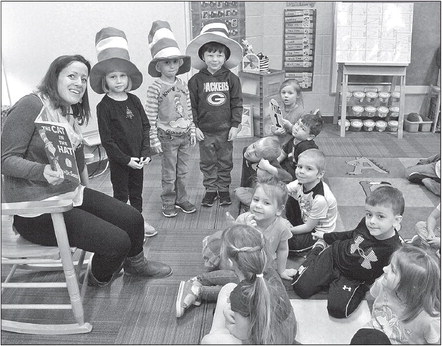 Send Marathon news to: [email protected] phone: 715-223-2342 fax: 715-223-3505 P.O. Box 677 103 West Spruce Street Abbotsford, WI 54405 On campus
Chelsea Sloan, Marathon, has earned highest honors graduating in December 2019 with degrees in psychology and geography from UW-La Crosse.
The University of Wisconsin- Eau Claire in December 2019 awarded degrees to two Marathon students. They are Abigail Buchberger, elementary education, and Elizabeth Handrick, nursing.
China and Tibet 2020
Marathon native Rick Lohr will speak on "Culture and Conflict on the Roof of the World: China and Tibet 2020" on Monday, March 23, 3:30 p.m. at the Sprencer Branch Public Library.
The talk, sponsored by the Marathon County Historical Society, is free to the public. All donations are appreciated.
Bee conference
The Central Wisconsin/ Marathon County Beekeepers Association will hold an annual conference Saturday, March 14, in the Health Sciences Center at Northcentral Technical College, Wausau.
Topics at the conference will be hive maintenance, disease and pest control, honeybee genetics and queen rearing.
Book club
The Marathon Book Club will discuss "Too Much Happiness" by Alice Munro at the Marathon Branch Public Library Monday, March 9, 5:45 p.m. to 6:45 p.m.
T-Ball registration
Children four years old through first grade are invited to sign up for Marathon TBall. Practices and games will be held during the month of June only. Practices are held on Monday and Wednesdays from 6-7:30 p.m. at Marathon Area Elementary School and games will be played Friday evenings at Veterans Park, Marathon. Siblings will automatically be placed on the same team.
For more information, contact Colleen, 715-302-3435; Connie, 715-370-0519; or Tracy, 715-
574-9654.
Pro-Life dinner
A Pro-Life chili dinner and raffle will be held Sunday, March 8, 10 a.m. to 3 p.m. at Sacred Heart Parish, town of Cassel. Matching funds will be provided by Catholic Financial Life, Wausau.
Spring raffle
The Rib Falls Lions Club will host a spring raffle Sunday, April 19, at Don's Bar, Rib Falls. Soda, beer and lunch will be provided. The event starts at 1 p.m. A drawing is at 3 p.m.
Solo-ensembles
Marathon High School will host solo-ensemble on Tuesday, March 17. On this day high school students will not report to school unless they are taking part in the music competition. All other students in the district will have a normal school day.
Buses will run and transport students at St. Mary's School, Marathon Area Elementary School and Marathon Venture Academy.
Knitters Night
Knitters and crocheters are invited to gather for a night of crafts and socializing at the Marathon Branch Public Library on Tuesday, March 17, 11 a.m. to 1 p.m.
Participants are asked to bring their own supplies.