Posted on
COMMUNITY LIVING Send Marathon news ….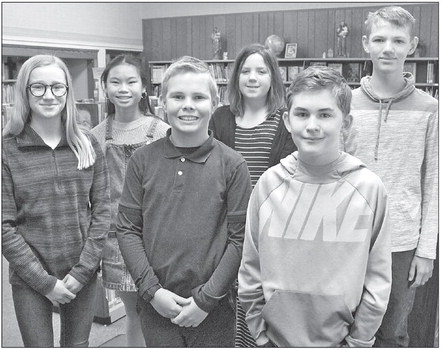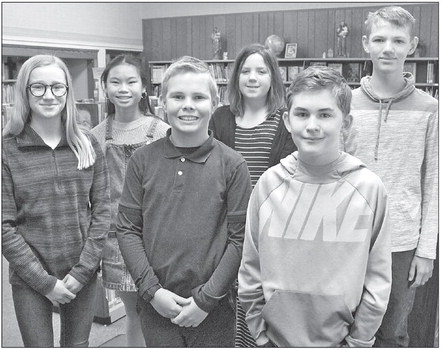 COMMUNITY LIVING
Send Marathon news to: [email protected] phone: 715-223-2342 fax: 715-223-3505 P.O. Box 677 103 West Spruce Street Abbotsford, WI 54405 "Soup"er Bowl
St. Leo's Court 795 of the Catholic Order of Foresters, Marathon, will sponsor a "Soup"er Bowl Sunday event Sunday, Feb. 2, 11 a.m. to 1 p.m. in the St. Mary's School cafeteria. Carry-outs are available after 8 a.m.
On campus
UW-Eau Claire has named Marathon students to its fall 2019 dean's list. The students are Olivia Frieders, education and human sciences; Elizabeth Handrick, nursing and health sciences; Natasha Hanke, education and human sciences; Alicia Jensen, nursing and health sciences; Nicolette Kage, arts and sciences; Preston Krautkramer, Business; Danielle Lampe, Business; Sarah Lemanski, Business; and Shania Skrzypcak, Business.
Three Marathon students have been named to the UWStout dean's list for the fall 2019 semester.
The award, formerly known as the Chancellor's Award, is presented to students who have a grade point average of 3.5 or above.
The students are Austin Borchardt, a senior studying engineering technology; Tanner Hornung, a freshman studying pre mechanical engineering; and Joseph Sedivy, a senior studying computer science and applied mathematics.
Free throw winners
Winners in this years's Knights of Columbus free throw contest at St. Mary's School, Marathon, have been announced. They are Mary Chesek, 9 girls; Karsen Huebsch, 11 boys; Nathan Huebsch, 12 boys; Anna Chesek, 9 girls; Mya Buchberger, 11 girls; Darben Altenhofen, 9 boys; Cameron Sessions, 10 boys.
Development days
Marathon Area Elementary School will hold Child Development Days Wednesday, Feb. 12, and Thursday, Feb. 13. There are no school these days. Parents are urged to schedule an appointment for all incoming 4K and newly enrolled 5K students. All children will receive a goody bag.
Solo-ensembles
Marathon High School will host solo-ensemble on Tuesday, March 17. On this day high school students will not report to school unless they are taking part in the music competition. All other students in the district will have a normal school day.
Buses will run and transport students at St. Mary's School, Marathon Area Elementary School and Marathon Venture Academy.
Grandparents Day
St. Mary's School, Marathon, will hold Grandparents Day on Friday, Jan. 31, starting at 1 p.m. The event coincides with Catholic Schools Week.
MAMBA concert
The MAMBA music boosters will host a spaghetti dinner and student concert on Sunday, Jan. 26, 11 a.m. at Marathon High School.
Trip support
Kurt-n-Jo's Restaurant in Marathon City has offered to host "Washington Wednesdays" in support of a Marathon Venture Academy trip to Washington, D.C.
Kurt-n-Jo's will donate 10 percent of Wednesday sales (dine-in, take-out, and ice cream) from 4-8 p.m. to the student trip. The fundraiser will last through Wednesday, Feb. 26, 2020.