Posted on
HCE centennial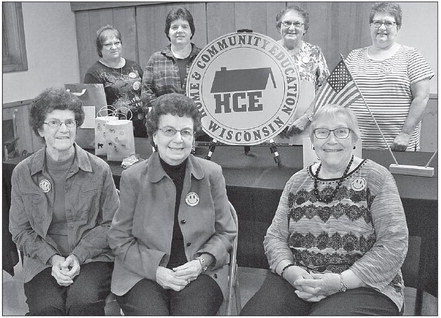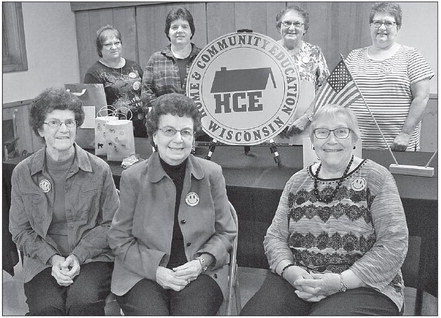 Send Marathon news to: [email protected] phone: 715-223-2342 fax: 715-223-3505 P.O. Box 677 103 West Spruce Street Abbotsford, WI 54405 Leaf art
Is fall one of your favorite times of the year? Do you love seeing the variety of deep, rich colors that develop in the leaves? Then stop in to create your own piece of leaf art on Monday, Nov. 4, from 3 p.m. to 6:45 p.m. at the Marathon Branch Public Library.
Adults and teens can make a piece of leaf art using real pressed and dried leaves, while children can make a similar project using paper leaves. All supplies will be provided but participants are welcome to bring their own leaves if they wish.
This event is free and open to the public with no registration required. For more information, call 715-443-2775 or visit https://mcpl.us/events/8532.
On campus
Austin Borchardt, Marathon, received two UW-Stout scholarships at a reception held Sept. 12. They are the John Entorf Scholarship and the Dr. Richard T. and Nancy P. Cheng Endowed Scholarship. Borchardt is an engineering technology student.
Podcast discussion
The public is invited to the Marathon City Branch Public Library to listen to and discuss a popular National Public Radio podcast on Wednesday, Nov. 6, 4-5 p.m.
Similar to a book club group, people will meet for a friendly and informal discussion about a popular podcast. In November, the group will
discuss an episode from the NPR podcast "How To Do Everything." This is a humorous question-and-answer show hosted by Mike Danforth and Ian Chillag, the producers of the NPR program "Wait Wait…Don't Tell Me!" You do not need to listen to the podcast ahead of time; the episode is about 10-15 minutes long and the group will begin by listening to that together.
The event is free and open to the public with no registration required. Call the Marathon City Branch at 715-443- 2775 for more information.
Small Shop Saturday
Four small businesses and crafters will gather Nov. 30 for a Small Shop Saturday at Marathon Area Elementary School 9 a.m. to 2 p.m. The event will feature raffle baskets to benefit Maddy Lang.
Literski benefit
A benefit and fundraiser for Jenny Literski will be held Saturday, Nov. 9, 3 p.m. to 9 p.m. at Marathon City Sports Center.
Literski is a patient at Froedert Hospital, Milwaukee. She has undergone multiple surgeries, her heart is not functioning and she is in need of a heart transplant. Her heart is currently being pumped by an ECMO machine. She needs to overcome multiple obstacles just to qualify to be placed on a transplant list.
Money raised at the benefit will go to the Literski family to aid with current and future medical bills. Literski is married to her husband, Carl, and the couple have two children, Maeson, 5, and Ca- sidy, 15.
The event will include kids activities from 3-5 p.m., basket raffles, silent auctions, paddle raffles and a bake sale. DJ music will be provided by Rowdy Boys Entertainment. Dinner will be served at 5 p.m.