Posted on
Kulp not running for new term in 69th Assembly District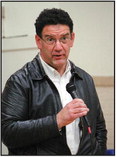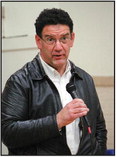 Rep. Bob Kulp (RStratford) announced last week that he will not run for re-election in 2020.
"It has been one of the great honors of my lifetime to serve my friends and neighbors in the State Assembly and to represent the 69th District," he said in a Facebook post. " I've enjoyed doing that for six years. I've learned a lot personally, grown in every human way imaginable, but now it's time to make way for someone new to bring their best to this job."
The assemblyman said his family and faith have "taken a bigger slice of my consciousness" and that he will spend more time in those areas.
He said, too, that he plans to dedicate more energy at his business, Kulp's of Stratford.
Kulp was first elected to the assembly in a November 2013 special election and re-elected since 2014. He serves as vice-chairman of Rural Development Committee and chairman of the Transportation Committee. He also served on the assembly's Jobs and the Economy, State Affairs, Ways and Means, and Workforce Development committees. Candidates seeking to replace Kulp will have until June to file paperwork to have their names on fall election ballots. If more than one candidate from either political party files by the deadline, a September primary election will be held.
The 69th District includes most of Clark County and parts of Marathon and Wood counties. Communities in the district include Loyal, Neillsville, Spencer, Stratford, Colby, Abbotsford and part of Marshfield.
Bob Kulp