Posted on
New junior/senior high principal ready to build on LHS' proud tradition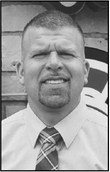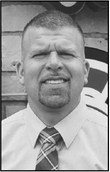 Welcome to 2020-2021 school year! It is my privilege to serve as your new 7-12 principal. I look forward to working with the students, staff, families and community along this educational journey. My goal is to continue to grow the rich history of the Loyal School District and make it the best experience for everyone.
I am amazed and so grateful for the welcome I have received thus far. Our school is surrounded by great people who care about our students and community. Academically, emotionally, and socially we will strive to learn and grow to best prepare our students for their futures. Students will be empowered to take responsibility for their path in life supported by our school community. Our school has much to offer and will continue to grow and enhance the opportunities that will best prepare our students as they move along the junior and senior high years.
This year will be a unique venture for us. We all know we are living in a time we will never forget. Our experiences will soon become a part of history. We will do our best to provide an exceptional learning opportunity for all. We feel every child has the opportunity to succeed in their own way. Although it may look different, we will work collaboratively to develop an environment that builds on best educational practices and a caring, nurturing environment for all. Students can expect to be challenged, engaged, and represented in this life learning journey. It is our goal to prepare our youth and develop future leaders for our ever-changing society.
It wouldn't be a typical summer without the unfortunate departure of some great people. We wish our retiring staff members -- Mr. Reckner, Mr. Lenz, Ms. Wanda Boldon, Mrs. Kaiser and Mrs. Gorke -- the best of luck and a happy retirement. I am sorry to miss out on the opportunity to work with you as I have heard nothing but praise for your skills as educators. With every good-bye we experience hello. Welcome to our new staff members! Mrs. Angie Kollmansberger has joined our staff and will be taking on the duties of Ms. Boldon in physical education/ health as well serving as our Title 9 coordinator. Mr. Kyle Damask will be replacing Mr. Reckner in social studies and Mr. Brandon DeSmet will take over for Mrs. Kaiser in math. We are currently in the process of interviewing for Mrs. Gorke's English position. We are excited to have them as part of the Loyal family. Our staff has been hard at work preparing for the start of this year. For many, the last time we stepped foot in school or a classroom was back in March. Wow, nearly six months have gone by and many lessons have been learned! We understand that as we were thrust into a "virtual" world of learning, things may not have gone as planned. We may need more time at the beginning to review material, to rehearse expected behaviors and practice what "social distancing" and "personal hygiene" procedures really do look like in school. Regardless, we are committed to do what is best for all while keeping our doors open and achieving success.
As I step into this new role, I cannot believe how quickly the past 26 years in education have gone by. From teaching, to being a school counselor and now serving as your principal, I am looking forward to my next chapter and the journey ahead.
I look forward to meeting and getting to know our students, staff, and community. The year will be filled with challenges, celebrations and change. We all must remain flexible and continue to be supportive as we charter through this new environment. I wish you the best!
Go Greyhounds!
Loyal Junior/Senior High Principal Doug Dieckman