Posted on
Grads helped along by their 'loyal' town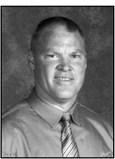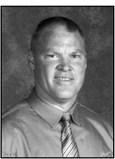 This has been the most unusual school year we have ever experienced. Our teachers, staff, families and students tackled each obstacle put in front of them and I could not be prouder. With less than 24 hours notice, we asked our teachers to completely alter their teaching methods. Over the last 11 weeks we have utilized our technology and learned many new techniques needed for virtual learning. We stayed the course and in the end are better for it. I want to thank our staff, students and our families for their perseverance throughout these challenges.
One of the most inspirational times of the year for me is when I read the senior essays that are a requirement for the community scholarship application. Students can tell of their greatest achievements, how they have been impacted by their family and our community, as well as their hopes, dreams and goals for the future. These were written before the shutdown, so I was especially interested in what they listed as their strongest attributes.
Self-discipline, focus, determination and perseverance were all recognized as characteristics needed to achieve their goals in high school. Hard work, an eagerness to learn, passion and the ability to overcome obstacles were learned not only in their successes but in moments of loss and disappointment.Self-confidence, leading by example, grit, and the ability to bounce back from tough situations helped many to achieve the goals they had set in junior high.
There has been a very intentional effort to develop life skills in our students and I was pleased to see that they recognized the impact volunteering and being involved in our community had in shaping the people they have become. For many it was in volunteering they found their career path. I am confident we have students who have the ability to communicate with people of all generations. Whether in their work as a certified nursing assistant or tutoring elementary students, the young and old have greatly benefited from the care given by our graduates. Their compassion and empathy were evident as they sought solutions for the younger students that were far beyond their ability to learn.
We observed generosity from them during a minute- to-minute fundraiser at one of the basketball games this winter. We were contacted by a parent who noticed wallets opened and money added to the bucket without hesitation. It wasn't coins or dollar bills but 5s, 10s and 20s. Two of our students earned a monetary prize for winning a contest. Rather than keep the money, they donated it to the Nutrition on the Weekend program To do these things requires parents and other adults to teach by word and example. To react to a need with the attitude of "what can I do?" speaks volumes of who these young people are. To do this means they have taken responsibility to share what they have with others.
I am greatly encouraged by all of this. I know we are sending these graduates into a world that will have constant change and they will need to know what it takes to never give up no matter what happens. In this class we have future teachers, nurses, a chiropractor, an orthodontist, a computer programmer, farmers, welders, surgical technicians, a reproductive specialist, carpenters, a member of the National Guard and a speech pathologist. The desire to be a positive influence and to make a difference in the lives of others was expressed in nearly every essay. These young people are going to make a difference in this world and in our community. We will welcome them back to Loyal after their schooling or cheer on the lucky community that they settle in.
The definition of "loyal" is to be giving or show firm and constant support or allegiance to a person or institution. Our town may be small, but it lives up to the definition of its name. There is great support to the members of the community and surrounding area. Knowing that the people of Loyal will always be here is a great safety net for our graduates.
Our hope is to celebrate with a proper graduation ceremony on July 31. We will keep you all posted as the summer progresses for the details of that plan. Thank you to all in the community for the support of the class of 2020.
Congratulations to the class of 2020 and good luck with your future endeavors.
Knowing that the people of Loyal will always be here is a great safety net for our graduates.