Posted on
Stacker MX wants to get kids off screens and on machines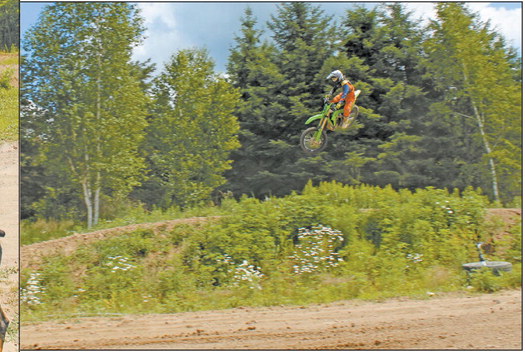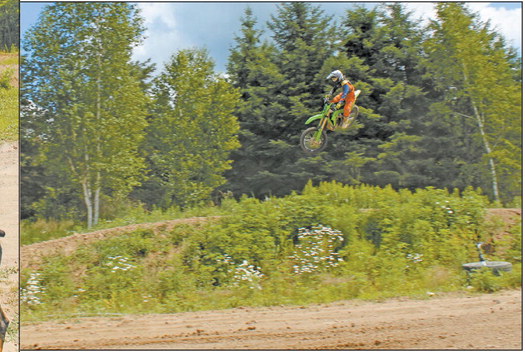 People in the Cornell area looking for another familyfriendly hobby, may be in luck.
Heath Bergeron and Matt Jordan partnered up, to create Stacker MX & Off-Road Park, east of Cornell, just off State Hwy. 64. Matt owns the property, while Heath runs the track.
Heath says Matt's son approached him, about four years ago, about using his heavy equipment to build a little track.
"When I came out to kind of do that, I looked at the whole, what they have here, the layout," said Heath.
He soon realized the space had the potential for more than just a backyard track and that they could go bigger.
"So, we went for it," said Heath.
The park spans 120 acres and includes a full motocross track, a junior track, a mud bog pit, a 10-acre off-road wooded area and UTV/Grand Prix track.
"It doesn't have the jumps and all the stuff like the big track does," said Heath of the UTV/Grand Prix track.
Heath says they see a large variety of vehicles on the tracks.
"Everything except the main motocross track is open seven days a week, to anything from dirt bikes to you name it," said Heath. "Basically, anything you can think of."
Stacker MX also sees a large range of ages use the park. Heath says one of his friends, who is 60, goes riding. Sarah Bergeron, Heath's wife, says youth as young as two or three years old use the junior track.
"The little monsters get to rip around," said Heath.
Heath says adults sometimes use the junior track if they are new to dirt biking.
Heath says Stacker MX has an unofficial motto.
"Our big thing is to get kids off the screens and on machines," said Heath.
Heath says you can find a used, average little kid's motorcycle or four-wheeler for the price of a good cell phone.
Overall, Heath says they try to keep the atmosphere at Stacker MX family friendly. He says families do little picnics and cookouts.
"There's something for everybody," said Heath.
Heath says the wide range of things to do was meant to make it easier for people who want to use the tracks to get away. That way, instead of going biking with the guys, everyone can come, and no one makes the "list."
The motocross track is open six days a week.
It is the park's third summer open to the public, with the seasonal hours starting in spring and running through midfall, depending on the weather.
One of the biggest challenges for Heath, has been to find help for the track.
Stacker MX is a passion project. Heath only started dirt biking a year or so before the track opened, when he was in his 40s.
"It just goes to show you are never too old," said Heath.
He says he had dirt bikes and minibikes when he was a kid, but never rode them on tracks.
"It's a lot of fun," said Heath. "People come out, bring kids out, and have a lot of fun."
Stacker MX & Off-Road Park is also holding their third annual Day in the Dirt, Sunday, Sept. 20, from 10 a.m. to 5 p.m. The free event offers a chance for the public to check out what the track is all about. Heath says local businesses and dealers will be present, and food and non-alcoholic drinks are planned.
Sponsors for the event include, Zachos Sports Center, NexGen Power Sports, Max-Bilt Suspension, All Motor Performance, KB5 Industries, U.S. Airforce, U.S. Army, Southworth Chevrolet, Mac's Upholstery, Big Girl Street Foods, Stelter Materials.
"Bring mud boggers, off-road 4x4s, UTVs, SxSs, ATVs and dirt bikes," said Heath.
(Cutline) Josh Becker caught air as he rides the track at Stacker MX & Off-Road Park. The business has a motocross track, junior track, Grand Prix track, mud bog pit and an off-road wooded area for people to use a number of different machines on. Photo by Julia Wolf
[caption id="" align="alignnone" width="241"]
Heath and Sarah Bergeron, and their dog, Vinny, stand in front of the junior track at Stacker MX & Off-Road Park. The park, located east of Cornell just off of State Hwy. 64, is a family-friendly activity to encourage kids to get off the screens and on machines. Photo by Julia Wolf[/caption]