Posted on
Edgar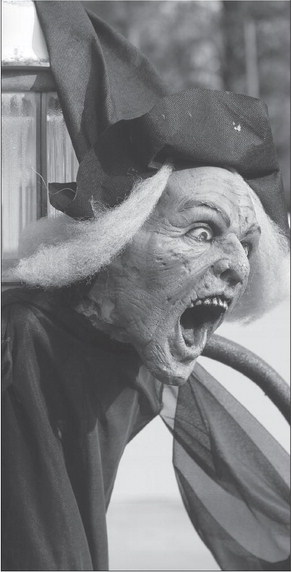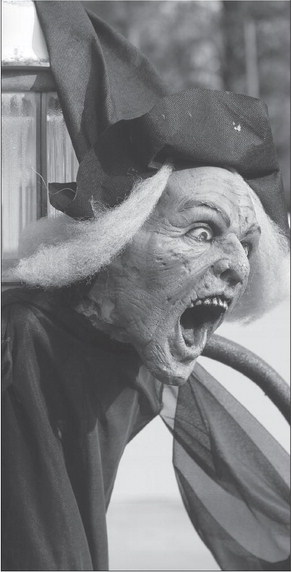 COMMUNITY LIVING
Send Edgar news to: RR@tpprinting.com phone: 715-223-2342 fax: 715-223-3505 P.O. Box 677 103 West Spruce Street Abbotsford, WI 54405 Deer dumpster
The Central Wisconsin Conservation Club Inc. will sponsor a dumpster for the disposal of deer carcass waste (rib cages, heads, legs and fat scrap) during the upcoming deer firearm season. The dumpster will be placed in the Edgar waste site located at the junction of Weinkauf and Willow Rd. There will also be a separate container placed there for unwanted deer hides which will be donated to the Lions Camp for the Blind. The dumpster will be placed there on Friday, Nov. 20, through Tuesday, Dec. 1. This program is being done as a surrounding community service to help to keep the environment cleaner from improperly disposed waste in rural ditches. The club asks people use the dumpster only for deer carcass waste.
No Whitetail Night
The 34th annual Whitetail Night at Edgar Public Schools scheduled for Monday, Nov. 16, has been cancelled due to the COVID-19 pandemic.
On campus
Two Edgar students at UWStout have been awarded scholarships from the Stout University Foundation, Inc.
Brenna Manecke, a dietetics student, has been given the Linda L. Funk annual scholarship. Taiyah Tarter, a student in Graphics Communications, has been awarded the David Tillman Endowed Graphic Arts Management Scholarship, Fred Johnson Graphic Arts Scholarship, Ron Murray Scholarship and Scitex America Corporation Scholarship.
Upper Iowa University has announced Autumn Ellenbecker, Edgar, has graduated with a bachelor of science degree in business administration in August.
Thanksgiving Mass
St. Johns School, Edgar, will collect food and household items for the Circle of Joy food pantry in advance of a Thanksgiving Mass sched- uled for Wednesday, Nov. 18.
Supplies needed at the pantry include baby supplies, cereals, dish soap, jelly, fruit, laundry detergent, pancake mix, pancake syrup, pasta, peanut butter, ramen noodles, spaghetti sauce, shampoo and conditioner and vegetables.
Donations gathered at the school will be unloaded at the pantry located in the Edgar Village Hall.
Dashboard
The Edgar Public School COVID-19 dashboard reports that there are two students or staff with active cases of COVID- 19. From the start of the school year, there have been 25 confirmed coronavirus cases.
Senior dinner
The Edgar Lions Club will sponsor its annual Senior Citizen Dinner on Thursday, Nov. 5, but the arrangements have changed. Due to the COVID- 19 pandemic, attendees will need to pick up their meals in a drive-thru format at the Edgar Fire Hall (not the high school) between 6-7 p.m. Those interested in receiving this free meal need to call by Friday, Oct. 30, to reserve their meals. Leave a message or talk to either Lisa, 715-846-3958, or Marie, 715-573-5616.
Halloween tips
Edgar Public School has announced COVID-19 safety tips for people who will participate in Halloween trick or treating on Saturday, Oct. 31, 3-5 p.m.
These are tips for trick or treaters:
_ Trick or treat with only people you live with to minimize infection.
_ Trick or treat only in the neighborhood you live in to reduce the possible spread of disease.
_ Wear a mask to reduce risk. Make the mask part of a Halloween costume.
_ Maintain six feet of separation of social distance to minimize spread of disease.
_ Bring hand sanitizer.
_ Let candy sit for 72 hours to make sure it is disease free.
There are also tips for people handing out treats:
_ Place a bowl of treats outside your door so trick or treaters won't be crowded into a bottle neck and treats can be offered without people getting too close.
_ Consider placing hand sanitizer by the bowl of treats.
The school recommends only outside Halloween activities and not to hold Halloween parties. Maintain six foot social distancing.
ATV safety
The Village of Edgar has reminded residents of safety rules for ATV operators travelling on village streets.
_ No person under 12 years of age may operate an ATV for any reason.
_ All ATV safety certified operators age 12-15 must also be accompanied by an adult except for operation for agricultural purposes with adult supervision.
_ All ATV operators and passengers under the age of 18 are required to wear a minimum DOT standard ATV or motorcycle helmet with the chin strap properly fastened. Bicycle helmets do not meet this requirement.
Dementia sessions
The Marathon County Public Library will offer on session on dementia Thursday, Oct. 29, 10:30 a.m. to 11:45 a.m. This will be a Zoom meeting.
Mourning discussed
The Marathon County Historical Society and Marathon County Public Library will sosponsor a Halloween-themed virtual Zoom presentation "At Rest: Death and Mourning Customs" on Saturday, Oct. 31, 2-3 p.m.
Grab & Go
Stop by the Edgar Branch Public Library every week from now through Oct. 30 to pick up a bundle of crafts, books and other activities that will allow you to conduct your own story time at home. Each week the Edgar branch will offer a different theme of books and crafts for families to pick up. Make an appointment for a visit or for curbside pickup to participate. This is a free opportunity with a limit of one bundle per family. For more information, call 715-352-3155.