Posted on
Edgar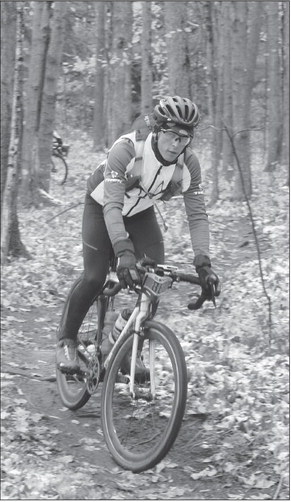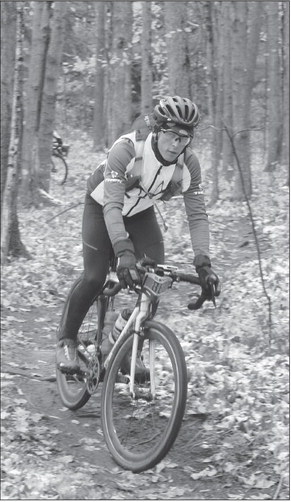 COMMUNITY LIVING
Send Edgar news to: RR@tpprinting.com phone: 715-223-2342 fax: 715-223-3505 P.O. Box 677 103 West Spruce Street Abbotsford, WI 54405 Free proofing
Are you applying for a job and want someone to look over your updated resume? Or would you like a second set of eyes to proofread your cover letter before you submit a job application? One of the professional services the Marathon County Public Library (MCPL) offers is the proofreading and editing of job-related documents such as resumes, cover letters and curricula vitae. Patrons may email these documents (preferably in Microsoft Word format) to ref@mcpl.us, and one of the library's qualified Adult Reference staff members will proofread them in the areas of spelling, grammar, structure and clarity. Patrons will then receive a reply email containing suggested edits within two to three business days.
MCPL's proofreading services are free. Please note that only job-related documents may be submitted for proofreading. Works such as short stories, novels, memoirs, poetry, screenplays and research papers will not be accepted.
For more information, call the library's Wausau reference desk at 715-261-7230 or email ref@mcpl.us.
Coffee chat
University of Wisconsin-Madison Division of Extension's Heart of the Farm-Women in Agriculture program will start its statewide online 'Coffee Chat' fall/winter program on Monday, Nov. 9, at 10 a.m. 'Coffee Chats' will be held on the sec- ond Monday of each month (10 a.m. – 11 a.m.) through March 2021. The Heart of the Farm-Women in Agriculture program addresses the needs of farm women by providing education on farm business topics, connecting them with agricultural resources and creating support networks. There is no charge for attending the series but you must register at: https://uwmadison. zoom.us/meeting/register/ tJItceirrzkvEtfMSLL-ljrhhSJFMymAHHUA4.
Jerry Apps will kick off the 'Coffee Chat' season as the keynote speaker on Nov. 9 with "Women in agriculture: a brief history." Presently he is professor emeritus for the College of Agricultural and Life Sciences at the UWMadison and works as a rural historian, full-time writer, and speaker. The chat on Dec. 14 will be "Putting the 'Me' in Merry: Self Care Tips for the Holiday Season with UWMadison Division of Extension speakers Jackie Carattini, Nancy Vance and Lori Zierl. The Jan. 11, 2021, chat will be "Tax Preparation Issues and Concerns" with speaker Gary Sipiorski. The Feb. 8, 2021, chat will be "How to Read and Understand Your Milk Check" with Mark Stephenson, director of Dairy Policy Analysis and Center for Dairy Profitability and UW-Madison Division of Extension. Dr. Stephenson will review where the numbers on your milk check come from and what they mean to your operation. The March 8, 2021, chat will concern "Value Added Enterprises and Farm Diversification" with speaker Jenni Gavin, Gavin Farms, Reedsburg.
For more information on the 'Coffee Chats' series or the Heart of the Farm Program, visit the Heart of the Farm website: https://fyi.extension. wisc.edu/heartofthefarm, call your local UW-Madison Division of Extension County office, or contact Jenny Vanderlin, jenny.vanderlin@ wisc.edu, 608-263-7795.
Hall of Fame
The Edgar High School Hall of Fame Ceremony for 2020 is on hold at this time. Names of the Hall of Fame inductees will be officially announced at this year's last home football game. This year's inductees are Greg Kornack, Paul Martin and Carl Martin.
Breakfast cancelled
After much consideration, St. John Catholic School staff have decided to cancel an annual pancake breakfast held in November.
On Monday, Nov. 9, the Home and School Committee will meet to discuss future fundraisers.
Senior dinner
The Edgar Lions Club will sponsor its annual Senior Citizen Dinner on Thursday, Nov. 5, but the arrangements have changed. Due to the COVID- 19 pandemic, attendees will need to pick up their meals in a drive-thru format at the Edgar Fire Hall (not the high school) between 6-7 p.m. Those interested in receiving this free meal need to call by Friday, Oct. 30, to reserve their meals. Leave a message or talk to either Lisa, 715-846-3958, or Marie, 715-573-5616.