Posted on
Send Edgar news to: RR@tpprinting.com ….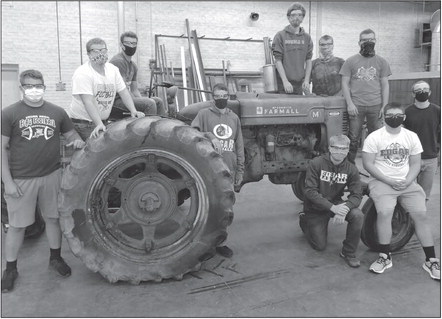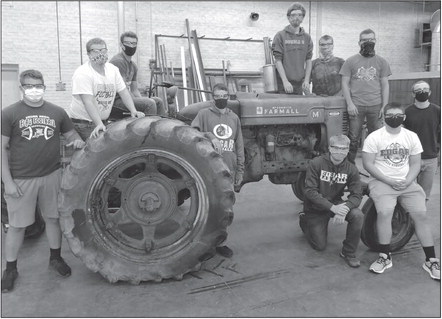 Send Edgar news to: RR@tpprinting.com phone: 715-223-2342 fax: 715-223-3505 P.O. Box 677 103 West Spruce Street Abbotsford, WI 54405 On campus
Kaleb Hafferman, Edgar, was one of 480 incoming freshmen who received scholarships from UW-Eau Claire for the 2020-21 academic year. He received the Blugold Incentive scholarship.
Library rules
The Edgar Branch Public Library will remain closed with limited services continuing to be offered, due to the COVID-19 pandemic.
A cardholder may use a library computer for a maximum of one half hour per week. Appointments must be made ahead of time and patrons will not be permitted to enter the building unless they have a set appointment.
At the Edgar branch library, patrons may call and schedule an appointment to use a computer or to browse for materials. Patrons are limited to one 30-minute session per week. Appointments must be made ahead of time.
Contact-free curbside pickup will continue to be offered. Patrons can request items for curbside pickup by calling or by using the online catalog. For more information on how curbside pickup service works, visit www.mcpl.us/ curbside. Patrons are asked to continue returning their items via the outside book drops at each location.
Library staff will utilize several safety precautions in order to keep themselves and the public safe, including wearing face masks; sani- tizing computers, doors and other touch points between use and at set times throughout the day; and letting all returned items quarantine for 72 hours. Sanitizing stations will also be set up at various points at each location. Patrons are encouraged to wear face masks when visiting the library and to follow social distancing practices. In cases where a patron requests staff assistance while using a computer, the patron is required to wear a face mask. It is recommended that patrons bring their own masks from home.
Cancellation
The St. John the Baptist Catholic Church PCCW has announced it has cancelled this year's annual bazaar, fish fry and raffle due to the COVID- 19 pandemic. The organization looks forward to holding the event in 2021.
St. John's School
St. John's Catholic School, Edgar, has announced upcoming events. They include taking school pictures on Thursday, Oct. 8, and holding parent-teacher conferences on Thursday and Friday, Oct. 15 and 16. There will be no school on Friday, Oct. 16, due to teacher inservice.
Edgar library
Stop by the Edgar Branch Public Library every week through Oct. 30 to pick up a bundle of crafts, books and other activities that will allow people to conduct their own Story Time at home. Each week the Edgar library will offer a different theme of books and crafts for families to pick up. Make an appointment for a visit or for curbside pick-up to participate. One bundle per family is allowed. For more information, call 715-352-3155.
Football spectators
Due to COVID health concerns, admission to Marawood Conference football games in Edgar this year will have limited spectators. These admissions will be limited to player's family members and members of the family unit. Player's family members must sit with their unit and must be at least six feet physically distanced from other units. The football stadium will have an attendance limit of 200 spectators per school.