Posted on
Send Edgar news to: RR@tpprinting.com ….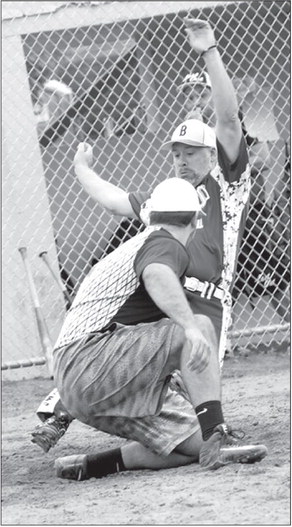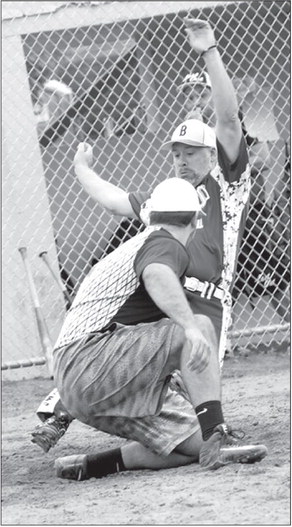 Send Edgar news to: RR@tpprinting.com phone: 715-223-2342 fax: 715-223-3505 P.O. Box 677 103 West Spruce Street Abbotsford, WI 54405 Fall clean-up
Geiger Scrap and Salvage, LLC will run a fall-clean up in Edgar on Saturday, Sept. 26, from 8 a.m. until noon. Items can be dropped off or big items, if requested, can be picked up by appointment.
The company will accept vacuums, tires, refrigerators, freezers, lawn mowers, washer/ dryers, stoves, treadmills, gas grills, push mowers, dehumidifi ers, charcoal grills and microwaves for a fee. Televisions and computer monitors will be accepted without charge this year. Other items that will be accepted without a fee include hood ranges, bicycles, exercise equipment, metal bath tubs, hot water heaters, propane tanks, furnaces, copiers, printers, automotive batteries, radiators, wires, computer cords, Christmas lights, fans, light fixtures and small heaters.
For more information or to set up an appointment, call 715-218-3371.
Women's suffrage
In August 1919, the 19th amendment to the U.S. Constitution was ratified and became law, giving the full vote to Wisconsin women - and other women across the nation - for the first time. By the mid-1920s, Marathon County had even elected two women, including one of three women elected to the State Assembly.
So how did the cause of Women's Suffrage develop here in Central Wisconsin, over the decades leading up to the 19th Amendment? And what did the women of Mara- thon County do with the vote once they had it?
To find out, join us for a virtual History Speaks talk by Marathon County Historical Society archivist Ben Clark. The talk, which is free and open to the public, will be streamed on the MCHS Facebook page and YouTube channel. For more information, contact the Historical Society at 715-842-5750.
Book festival
In partnership with the Master Gardener Program of Marathon County, the Central Wisconsin Book Festival welcomes author Douglas W. Tallamy for a virtual discussion of his book "Nature's Best Hope" on Monday, Sept. 21, 6-7 p.m. This will be a Zoom meeting over the internet.
Birthday meals
This year, K-8 students at St. John's School, Edgar, will be able to choose the hot lunch meal on their birthday. If multiple students share the same birthdate, one student's meal will be moved to the lunch either before or after their original birthday. Prekindergarten students will be able to pick desserts on their birthday.
Edgar library
Stop by the Edgar Branch Public Library every week through Oct. 30 to pick up a bundle of crafts, books and other activities that will allow you to conduct your own Story Time at home. Each week the Edgar library will offer a different theme of books and crafts for families to pick up. Make an appointment for a visit or for curbside pick-up to participate. One bundle per family is allowed. For more information, call 715-352-3155.
Picture Day
Edgar Elementary will have LifeTouch Photography take student pictures on Tuesday, Sept. 29. Students will be able to take their mask off to have their picture taken. Pictures will be taken in the school auditorium.
The scheduled picture retake day is Friday, Nov. 13.
School lunch
There is such a thing as a free lunch in Edgar.
Edgar Public Schools will serve free lunches and breakfasts paid for by the USDA Free Meals for Kids program through Dec. 31. The no-cost meals will be pre-packed hot lunches. For more information, contact Rebecca Larson at 715-352-3321 or e-mail rlarson@ gapps.k12.wi.us.
Football spectators
Due to COVID health concerns, admission to Marawood Conference football games in Edgar this year will have limited spectators. These admissions will be limited to player's family members and members of the family unit. Player's family members must sit with their unit and must be at least six feet physically distanced from other units. The football stadium will have an attendance limit of 200 spectators per school. Fans will need to be on a list for admittance. Face masks must be worn by all in attendance.
The varsity games will be live streamed on Wildcat TV. A link to the live stream can be found on the Edgar School District website.