Posted on
Send Edgar news to: RR@tpprinting.com ….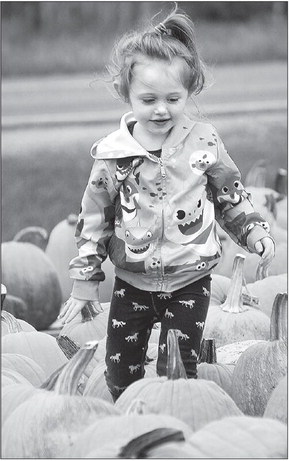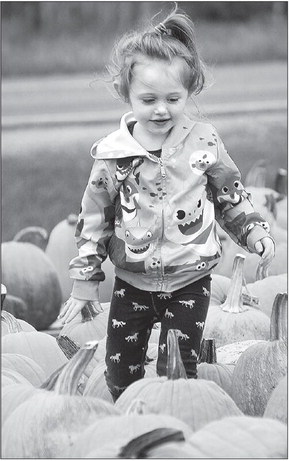 Send Edgar news to: RR@tpprinting.com phone: 715-223-2342 fax: 715-223-3505 P.O. Box 677 103 West Spruce Street Abbotsford, WI 54405 Grab and go
Stop by the Edgar Branch Public Library every week through Oct. 30 to pick up a bundle of crafts, books and otheractivities that will allow you to conduct your own Story Time at home. Each week the Edgar library will offer a different theme of books and crafts for families to pick up. Make an appointment for a visit or for curbside pick-up to participate. One bundle per family is allowed. For more information, call 715-352-3155.
Picture Day
Edgar Elementary will have LifeTouch Photography take student pictures on Tuesday, Sept. 29. Students will be able to take their mask off to have their picture taken. Pictures will be taken in the school auditorium.
The scheduled picture retake day is Friday, Nov. 13.
No assemblies
Edgar Elementary School will not hold whole group assemblies due to concern about the COVID-19 pandemic. Outside groups, such as Junior Achievement, United Way Readers and Missoula Children's Theater, will not be allowed in the elementary school.
The elementary school is not planning any field trips. With only 24 students allowed on a bus at a time, multiple buses will be needed to take any field trip and the cost to families for transportation will increase.
St. Stephens Church
St. Stephens Church, Edgar, will celebrate Senior Day
Wednesday, Sept. 16, 1 to 3 p.m.
School lunch
There is such a thing as a free lunch in Edgar.
Edgar Public Schools will serve free lunches and breakfasts paid for by the USDA Free Meals for Kids program through Dec. 31. The no-cost meals will be pre-packed hot lunches. For more information, contact Rebecca Larson at 715-352-3321 or e-mail rlarson@ gapps.k12.wi.us.
Historical Society
Starting this September, the Marathon County Historical Society will host weekly, mid-day conversations online, on some interesting historical stories from throughout Marathon County. This is a shorter, episodic version of the popular History Speaks lecture series.
Every Thursday at 12:30 p.m., librarian Gary Gosselman will present a short talk (10-15 minutes) and discussion on a chapter of history from Marathon County.
These History Chats will be streamed live on Facebook and the MCHS YouTube Channel, and will be archived for later viewing at the same places, for anyone who missed it or could not make the chats live.
The dates and topics are:
_ Sept. 10, "Early Schools of Wausau."
_ Sept. 17, "Rural Schools of Marathon County."
_ Sept. 24, "Church Schools in Marathon County."
_ Oct. 1, "Marathon County Schools in the Twentieth Century."
Home and school
The St. John the Baptist Home and School organization will meet Monday, Sept. 14, 6 p.m. in the church school music room.
LENA start
Edgar parents are encouraged to participate in free, 10-week LENA Start classes starting Sept. 14 designed to encourage child language development and parent-child communication. Parents can access the live online classes at times that would be convenient: Mondays, 8-9 p.m., Tuesdays, 1-2 p.m., Wednesdays, 8:30 a.m. to 9:30 a.m. and Thursdays, 6-7 p.m. Classes in Spanish are also available.
Volleyball rules
Due to COVID health concerns, admission to Marawod Conference volleyball matches in Edgar this year will have limited spectators. These admissions will be limited to player's family members and members of the family unit. Player's family members must sit with their unit and must be at least six feet distant from other units. The high school gym will have an attendance limit of 150 spectators per school. Fans will need a ticket or be on a list for admittance. Face masks must be worn by all in attendance. The varsity matches will be live streamed on Wildcat TV. A link to the live stream can be found on the Edgar Schoool District website.
Tournament
The Edgar Softball Association will hold a mens and womens "Last at Bat" wooden bat tournament Thurday through Sunday, Sept. 10-13, at the Edgar Softball Complex.