Posted on
Send Edgar news to: RR@tpprinting.com ….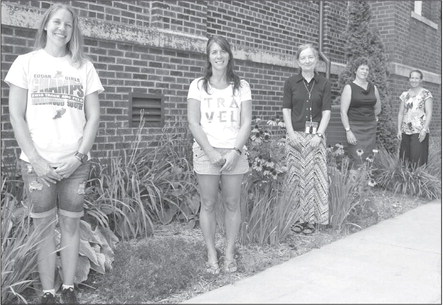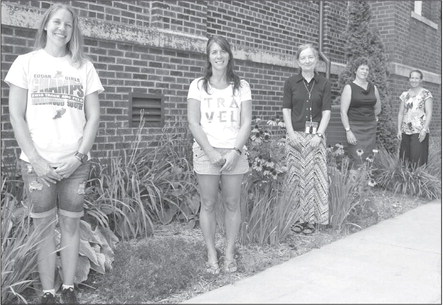 Send Edgar news to: RR@tpprinting.com phone: 715-223-2342 fax: 715-223-3505 P.O. Box 677 103 West Spruce Street Abbotsford, WI 54405 School lunch
There is such a thing as a free lunch in Edgar Edgar Public Schools will serve free lunches and breakfasts paid for by the USDA Free Meals for Kids program through Dec. 31. The no-cost meals will be pre-packed hot lunches. For more information, contact Rebecca Larson at 715-352-3321 or e-mail rlarson@ gapps.k12.wi.us.
Historical Society
Starting this September, the Marathon County Historical Society will host weekly, mid-day conversations online, on some interesting historical stories from throughout Marathon County. This is a shorter, episodic version of the popular History Speaks lecture series.
Every Thursday at 12:30 p.m., librarian Gary Gosselman will present a short talk (10-15 minutes) and discussion on a chapter of history from Marathon County.
These History Chats will be streamed live on Facebook and the MCHS YouTube Channel, and will be archived for later viewing at the same places, for anyone who missed it or could not make the chats live.
The dates and topics are:
_ Sept. 10, "Early Schools of Wausau."
_ Sept. 17, "Rural Schools of Marathon County."
_ Sept. 24, "Church Schools in Marathon County."
_ Oct. 1, "Marathon County Schools in the Twentieth Cen- tury."
For more information, call the Marathon County Historical Society at 715-842-5750 and leave a message, or email the society at info@marathoncountyhistory. org.
Home and school
The St. John the Baptist Home and School organization will meet Monday, Sept. 14, 6 p.m. in the church school music room.
Lena Start
Edgar parents are encouraged to participate in free, 10-week Lena Start classes designed to encourage child language development and parent-child communication. Parents can access the live online classes at times that would be convenient: Mondays, 8-9 p.m., Tuesdays, 1-2 p.m., Wednesdays, 8:30 a.m. to 9:30 a.m. and Thursdays, 6-7 p.m. Classes in Spanish are also available.
For more information, go to lenastartmc.org. or e-mail ntank@chw.org.
Virtual Book Club
The Marathon County Public Library Virtual Book Club will discuss "Rebecca" by Daphne du Maurier Tuesday, Sept. 8, 1-2 p.m. on a GoTo-Meeting internet platform. The club meets the second Tuesday of each month to discuss novels and other books.
Fitness center open
The Edgar School District Fitness Center COVID-19 community hours of operation are Monday to Friday from 4-5 a.m. and from 8:30 a.m. to 9 p.m. Community members in the first session must be out by 5:45 a.m. to avoid students and by 9:30 p.m. in the second session to allow for sanitizing.
There will be a maximum capacity of 25 people in the fitness center at one time. Students and athletes will be given priority to use the center during the day.
The new schedule takes effect Tuesday, Sept. 1.
The Edgar fitness center is closed all day on Saturdays and Sundays.
Tournament
The Edgar Softball Association will hold a mens and womens "Last at Bat" wooden bat tournament Thurday through Sunday, Sept. 10-13, at the Edgar Softball Complex.